About








































































Mmm... nothing special about me..

Age: Not a teenager anymore
Member number: 8847
Join date: May 12, 2003
Occupation: Part-time in retail, full-time moderator,
Exchange-specialty, part-time GD moderator





Leave a comment; I may come and spam you back!



Quiltings
To my friends; leave your quilt piece behind and I'll quilt you!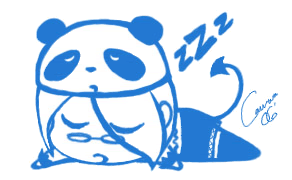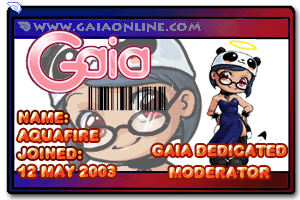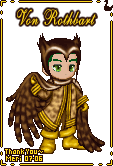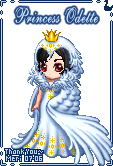 STEAL MY ART AND FACE THE WRATH OF 1000 IRATE USERS.
stare
They were all gifts from my wonderful friends, save for the blue headshot, and this profile is meant to be a testament to the wonderful artists on Gaia. In other words, GANK AND YOU WILL PAY.
Friends
Viewing 12 of 122 friends
Journal
Aqua's messy li'l world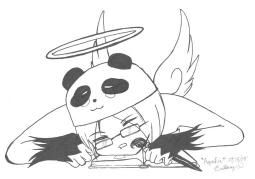 Gaia Online OmniModerator. College student, 3rd year. Here on out, expect some interesting comments about my exploits about being a mod. Oh yah; add that to the usual batch of angst and melancholy.
Multimedia
Signature
[center:45306b590a]Happily married to -=chaos-raver=- 03/14/07 heart

Married IRL April 25, 2014

Status: [b:45306b590a]Who knows anymore![/b:45306b590a][/center:45306b590a]