About
This is my goal! Please help me!

Friends
Viewing 10 of 10 friends
Journal
When Loneliness Strikes...
This is about the loneliness I feel when I'm before the computer. I wish I had some real friends instead!
Multimedia
Signature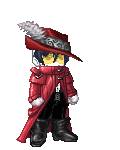 "The bird of Hermes is my Name,
Eating my Wings to Make me Tame"