About
heart
I am an Angel, A goody two shoes, Well behaved...Whatever...I get told that stuff all the time.
heart
But let them just think that because I have my own secrets......
lol
What my Gaia looks like and in what form.
Later I'll tell you the story of my Gaia and they're personality in each form...
What I look like as a Human: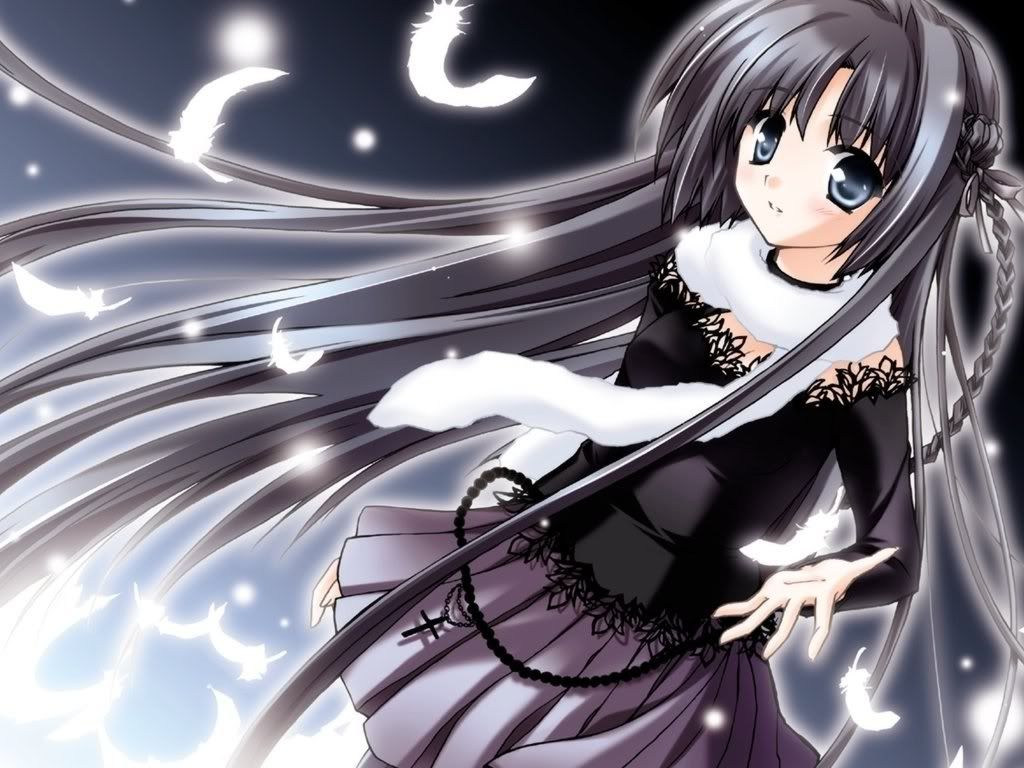 Personality as a Normal Human:
Sex: Female
Gaia Name: Asunne Fukiushi
Type of Gaia: Dark Angel
Personality: Shy, Nice, Caring, Looking out for others before herself, Takes a lot to make her mad, Quiet, When you do tick her off she tells you off like you wouldn't believe, Funny in her own way, Mature for her age, Loving, Easy to get along with, Very smart, and Knows what to say when someone is down.
Birthday: December 27th
Relationship Status: Single
Political View: Democratic Party
Religious Views: Lutheran (other type of christian) Well actually I'm open to any and all I like learning so I guess if you want send me a message about your religion. Even If I don't fully understand it. I try to. And I mean it send me a message.
Nickname: Bunny, Aqua, Flower, Violet, Angel,
Eye color: Ocean Blue
Hair Color: Jet Black
Hair Type: Long
Height: 5'7''
Weight: 101 lb.
Body Type: Slim/Athletic
Occupation: Student/Working
Education: High School
Grade: Freshman
Favorite Song: Couldn't tell you I love all music
Favorite Food: Lasagna
Favorite Color: Ocean Blue
Favorite Smileys: >_< >o< XD ;3 ~_~
mad
n_n
What I look like as an Ark Angel:
Personality as a Ark Angel:
What I look like as a Dark Angel:
Personality as a Dark Angel: