About
Call me Angel. I'm a hard working University student by day and an internet addict by night.
I absolutely love my Nintendo DS to pieces but I love anime even more.
I also happen to like YouTube a bit too much.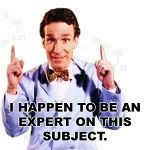 Plzlookatmywishlistkthxbby.
I'm a friendly person so feel free to drop me a message.
Now, go and have an amazing life! =D
Donators:
QQ_emokid: 6k!! <3333333333333
Mad_Moosehead: 2k!! <33333333
Near for a Week: G LOL Dollie Top <33333333333
Fob_Fan Neil: 5k!! <333333333333
A HUGE thanks to those who have donated to me - you guys are awesome.. =]

Your soul is caring.
Other people are your concern, even if you don't know them. If you see a person trip you worry is he is okay. You put your loved ones first and you're very mature. When someones sick you're nurturing and always try to help family and friends when failure strikes them. You can be called the motherly one, if you are in a group of people, which doesn't have to be bad. Love is something that's already in you and you have a lot to give whether you believe it or not. Your friends probably love you very much and come to when they need help since you're reliable. People can feel secure with you and generally like you.
Take this
quiz
!
Friends
Viewing 12 of 37 friends
Signature
[img:1a9830893d]http://i192.photobucket.com/albums/z307/LiLi1771/maxie.png[/img:1a9830893d]
Because awesomeness deserves an audience.[/size:1a9830893d][/color:1a9830893d][/align:1a9830893d]