This Is Just Who I Am...
I have been on Gaia since '04, so I've been around for a while.

I've recently found joy in recoloring items. Toxic/Venom is my thing.

I collect schemes that make me happy. Toxic/Venom, Gasoline, Butterbee, Sadodere, Imperious, Anubis, Enchanted and I'm sure there are more...

I collect creepy/Carnival items.. I don't know why, but I really like them...

I enjoy some anime... I probably should watch more since in recent years I've gotten behind. I also love reading.

I'm a HUGE GOT nerd and enjoy most fantasy related movies.I probably know a lot more about Harry Potter than I should.. Lol

I'm also very friendly... I go out of my way for those I care about. I also enjoy random conversations.. Since I work from home I don't go out to the real world a whole lot during the week.

I'm not the most interesting person, but I am worth knowing! emotion_kirakira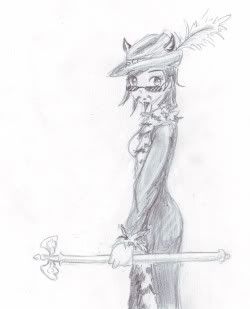 The first art I received....
This made me happy. Thanks to leeleecalgirl!
heart

Christmas present from the amazing Dundaclap! <3
More art by the amazing Dundaclap!
Christmas present from Artistic Background. Drawn by Twinkles_the_kat
Christmas present from Artistic Background
Christmas present from Artistic Background