About
Hello I'm Anjelica Swann, not my real name but close enough my friends call me Angel or Chan depending on what they feel suits me best. I ALWAYS write in bold, don't whine about it, get used to it!

Well now we have the basics over and done with let's move into a little more detail, shall we? I live in England, yes I am British and rather prould of it. I'm completely taken, there is only one man who holds my heart and he knows damn well he does, even if sometimes he does forget. I'm eighteen years of age, I've recently had a very difficult time in my real life so I may have changed slightly online too. Oh yes and this is the girly behind the avi. I will have some more recent photos going up here shortly.

A few facts about me on gaia, I am a freebie avi artist, I love to draw, but hate the preasure of comisions so you will almost always find me in AF. Feel free to stalk me, unless your name is Noi.

My hobies and interests are listed down the side somewhere I do believe but if you ca't be bothered to read through them you should know I am a FF person, I love Yuna, yes I choose a fave, horrible I know but she is my fave. Draw me with her maybe?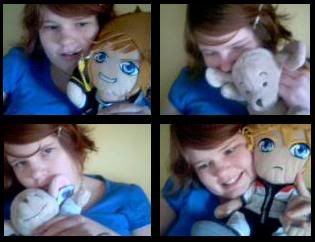 My Art Collection



I will post a link to full veiws when I getthem all in one place. =]










Friends
Viewing 11 of 11 friends
Journal
My Story Book

Pages of my life written here
Multimedia