About
I'LL SNEAK UP AND HIT YOU
LIKE A ******** TORNADO!@


No, I'm not "[insert label here]"...
But I will be your Divinity if all else fails.
I have many different interests and the latest trend isn't one of them. (Its way too much work for something with so little meaning)
Along with that comes many different types of [Music].
Yes, it might be shocking..I am open-minded.
As long as you're not an annoying little parasite..we should get along just fine.
On another note..I Hate the word: Bye.
I refuse to say it or have it said to me if it's to // from someone I care about.
ps. I'm obsessed with pumpkins. (and yes..the one below is rotting.)


pss. I'm Questing ANYTHING pumpkin related.


So if you're kind enough to donate I'll hug your head forever and squeal with glee. ;d
Name: Tristan Affliction [Some of my friends call me Mateo. Which is my middle name. I go by either.]
(Nicknames: Creepy, Maff, Mugsy, Teo, Toe, and countless more..)
I tend to get distracted easily.
But that doesn't mean I'm not fully aware of my surroundings.
If you become my friend believe me it will be a joygasm every waking moment of your life.
Yeah, I'm just that exciting. ;]

Even Jimmy Urine thinks so. ;d



[My Photos]
[Fan Art]
[Donators<3]

Now it's time for you to scream in terror:

Fear Mr. Tampon Man!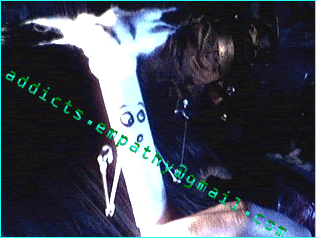 He's killing people by TSS one insert at a time!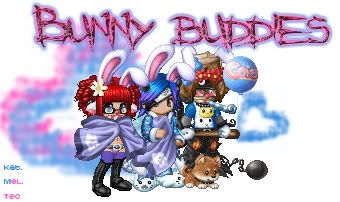 Don't let our bunny ears fool you..we're vicious!
Friends
Viewing 12 of 123 friends
Journal
Go Forth & Kick Yee Some Arse!
Weeeeeee!
It's fantastic!@ Need I say more?
Multimedia
Signature



sock it to me!!





Questing

:


: Jacked-up Shoes,

: Jacked-up Gloves,


:Jack's Joy,

:Wallet Chain