About
Am
er
ica

Alfred F. Jones
Nineteen
A young man that's cheerful and powerful, with a strong sense of justice. Because he's young and has an excess of power, he often can't read situations and has a habit of running around quickly, making his only friends England and Japan.
His Boss is an alien and his friend, and he messes around with UFOs a lot, but even though he's such a strange country, he can't see England's unicorns and fairies.
His hobbies are archeology and quick draw. He also likes filming movies, but he often receives nothing but criticism, so he never wants to share them with England.

He got his sense of taste from England, so he loves strangely-colored sweets. Though he denies it, he's rather fond of England's cooking.
Lately he's just been inventing lots of mysterious utensils for dieting.
[ Like the series, the time periods alternate quite often with this cosplay, just be aware that it's not ALWAYS present day. ]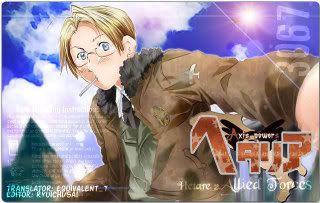 (Thanks to Tsundere England for the profile. <3 )
Friends
Viewing 12 of 34 friends
Multimedia
Signature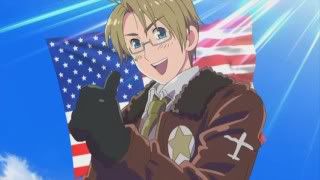 I'm the h
ero, of
course!