About
The Ladies' Man
(Sorry for teh bad quality, my webcam SUX!!)
[My lil bro n me tellin y'all wassup bitchez!]
[Black and white, had to give it a try on HD cam]
[Go left... go left... go left, right left...]
[Request for a naruto fangirl]
[Angry, why? Cause I'm sexy when angry =P]
[Me and my sis ^_^ ain't she special?]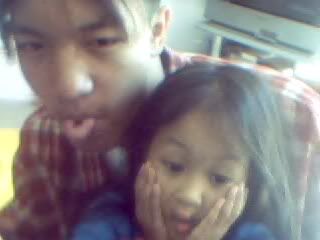 [Me n my daughter Alexia, ain't she cute?]
(Not really my daughter though but
she calls me dad)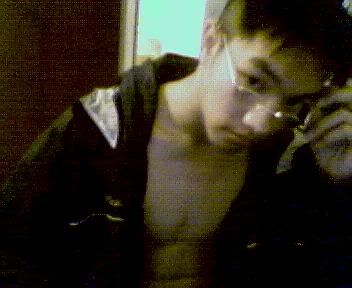 [For a girl I know in school, wanting me to look like my sig]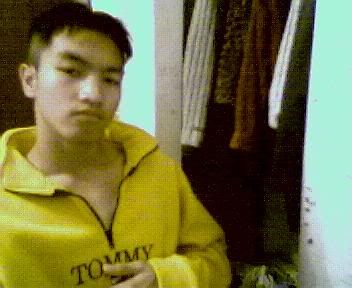 [Ewww, you can see what's in Ame's closet! O_O]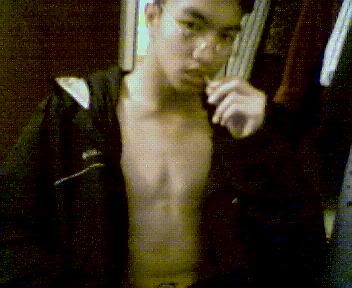 [I like pocky, want one? ^_^]
[She made me one so I'll stick it here. ^_^]
Who Is Ame-kun?
Name:
Sath Sen
Age:
19
Nationality:
Japbodianchinkaniggernadianese (B*tches xD)
Fave Colour:
Red
, Orange, Yellow (basically just the HOT colours baby. It always suits my personality. Red is the color of love and life.
Fave Food:
Rice with chicken, noodles, mango cake, pocky, fried rice, turkey with corn and mashed potatoes and gravy.
Fave Beverage:
Beer (preferably Budweiser), mango nectar drinks, all forms of pop/soda, grape juice and milk.
Interests:
Manga/anime, music, art, media arts, scary movies, singing and reading books.
I absolutely love to read, write and RP. RPing helped me improve on my creative writing skills by far the most compared to schooling in english class. xD
My list of favourite famous/non-famous novels is as followed:
- Memoirs Of A Geisha
- The Alchemist
- Lord of The Rings: Fellowship of The Ring
- Lagoon Engine(manga)
- Rurouni Kenshin(manga)
- DNAngel(manga)
- Fruits Basket(manga)
- and most of all the old Goosebump books.
There are most famous people I look up to in my life and they are my heroes each that can relate to most of my talents
My heroes in life are:
- Brian McKnight (awesome singer, many unforgettable ballads and he's given me his autograph on a CD-Cover XD)
- Tetsuya Nomura (artist of most FF and all KH series)
- Yuu Watase (one of my most favourite manga artists, she's the artist of Fushigi Yuugi, Imadoki, Ayashi No Ceres etc.)
- Nobou Uematsu (for being able to make legendary Final Fantasy music just using a children's toy electric piano for composing)
==============================
5/31/07


R.I.P. Uncle...

This goes out to you who is probably reading this msg in a better place.
I'll remember all of your valuable life's lessons, everything you taught me.
I learned to love
my enemies,
my family,
my friends,
my pride,
my dignity,
myself,
and most important my life.

You've taught me to put my family problems aside in school and pick up my pen where I left off.
You've taught me how to be good to a woman when I was having girl problems.
Even told me there was nothing I still can't do after my last car accident.
For that, you'll always have a spot in this crummy page of mine and in my heart.
I wont let your death affect my everyday life the way you said to me before. I will carry on.
Though the earth may continue to spin and time still flows like a river that never ends,
I'll always remember you...
sad
Friends
Viewing 12 of 56 friends
Multimedia
Signature


Co-owner of the Foxy Inn. All species welcome.