Ambrosia Sky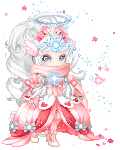 Details
Gender

Female

Birthday

09/17
---
Interests
Favorite TV Shows
Favorite Reads
Favorite Music/Bands
Hobbies/Interests
About


I'm a people person and I'm always up for a good chat, don't be afraid to approach me. :3

Currently intrigued with: Masterpiece Classics (or similar types of movies/series) & competitive cooking shows. I enjoy reading, cooking/baking, cats (generally most animals), drawing/art, and doing my own nails/nail-art. heart

I'm also very involved with couponing & have come to find it fun. I'm not as big-time as the extreme couponers on TV (additionally, they get very cheap/bad quality items - and who needs 80 packs of floss? lol). My highest priority is my health; therefore, considering I mostly get high-quality/organic/gluten-free products - I'm proud of the amount in savings I accumulate. The trick is to watch the weekly store circulars & match corresponding coupons with their sales (stores often know what coupons are circulating and will incorporate that in their deals). My personal best grocery savings record as of Oct. 28th: $71.86 deducted from a $300 order.
Signature
Much gratitude to the Gaian who helped me achieve my Sainte Ciel Agape quest. <3



Please excuse my "txt"talk, but it's easier for me. I'm often on Gaia w/ my cell's App.