Hello there! On Gaia I am known as either Akeyami or [.Torina.] (my other avatar). I also run the TLoZH mule account "Zashiye". Thanks for checking out my page!
*I am no longer that active on Gaia. If you wish to connect with me online, please feel free to
find me on tumblr
.
I adore Daisuke Asakura (aka Daichan, DA) and the "DA Family" (DA and his associated acts/productions). I lived my dream of seeing him and Hiroyuki Takami (my favorite music group, access) live during their 20th Anniversary MEGA Cluster tour in Japan. The greatest nights of my life were the two shows I was able to attend in Nakano. access サイコー!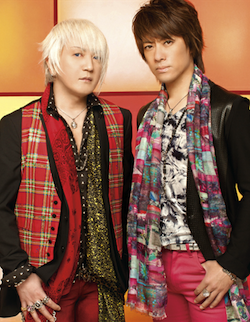 I'm an eternal fan of the Legend of Zelda series; my favorite game is a three-way tie between Skyward Sword, Twilight Princess, and Wind Waker. I also love several comic/cartoon and anime/manga series, such as Hetalia, Kuroshitsuji, D. Gray-Man, Bakuman, Young Justice (and other DC animated shows), No.6, and Fullmetal Alchemist. I'm pretty much insane and I love my friends and family more than anything.
そしても、少し日本語をわかっています。 ( ´ ▽ ` )ノ みんなどうぞよろしくね〜!
If you love the Legend of Zelda, check my ([.Torina.]'s) guild, The Legend of Zelda Hangout!!