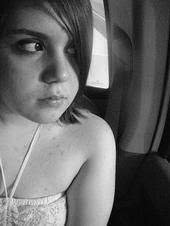 So my name is indeed Stephanie. My mommy became a mommy on august 15th 1994. (do the math, i'm basically 14) I live in the south, but I'm moving to Quebec as soon as i get out of school. I love my life, it's pretty fxcking sweet. PM me if you want to know more.
My myspace is
this link.
Help me save the world.
Save the world, one click at a time.
Each time you click the button on each page you donate to that cause without paying
anything
!
All the things you can donate to are at the top of the site.
The hunger site.
Think.
Relize.
DO SOMETHING.