About
Total Value: 7,053,641 Gold
[Item Information]
Item List:
G Blade
Black Polka Dotted Inner Tube
Bani Clips
Angelic Pendant
Fairy Wings
Biancamella
Warm Starter Rocker Girl Flats
Striped Stockings
White Raincoat
Shadow Spirit
CoCo Kitty Plushie
KiKi Kitty Plushie
Guitar of Demona
Guitar of Angellus
My likes: Music, swimming,texting,playing softball, watching football,vending,chatting,making
wink
's,funny people,cruises,seeing differ avitars,shopping!!!,Hot people hehe
My dislikes:sarcasm,Smelly farts : O,people who dislike people for there religons/heritage,Weird people,people who cyber, people who hack,biatches that critizize you, gay people that hate you because of your sex its retarded and mean,any other baseball team besides the Padres, soccer, people who say there all depressed when there not,fake emo's.
this is a drawing of me in real life only im kind of short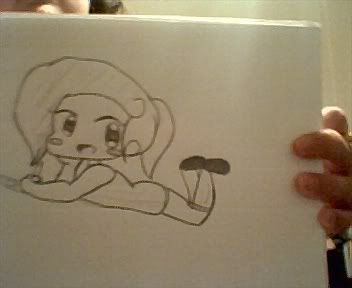 Friends
Viewing 12 of 34 friends
Journal
TT.TT
...
<< >> <> whatever...
Multimedia