Admiral Adamska Leonavich Glazunov
Greetings Gaia. I am Admiral Adamska Leonavich Glazunov, born in Novinsk. I've served as the leader of several units, including the Adventure Fleet and Blue Squadron. I am a biological vampire (no crosses or garlic, sorry) and would typically burn in daylight, had it not been for my acquaintance Utsemmi Sanraku, who cast an enchantment on me, turning me human when exposed to the sun's rays.
I am a servant of Gambino once more, and gladly support the Isle in any sporting event that comes up! I sail the mighty Man O' War, GSS Natira!
Yeah, I play Pokemon. It's a real man's game! XP
I'm quite the art fan...especially when it's art of myself. Take a look at the art that has been done for me in the past...
Kuro-Kami-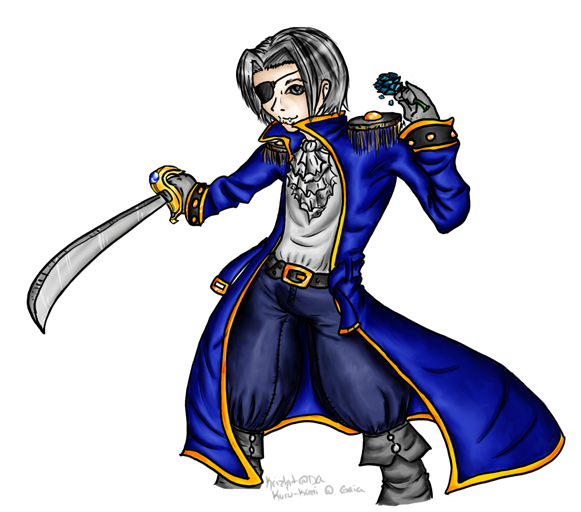 As seen in signiature.
Kraze Sunila-
Spizzit Glitterpantaloon-
Sejii-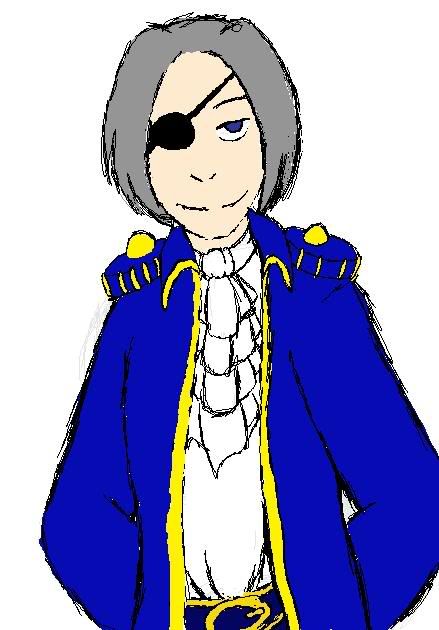 Gromit Rodeo Parade-
Yukki Kirra-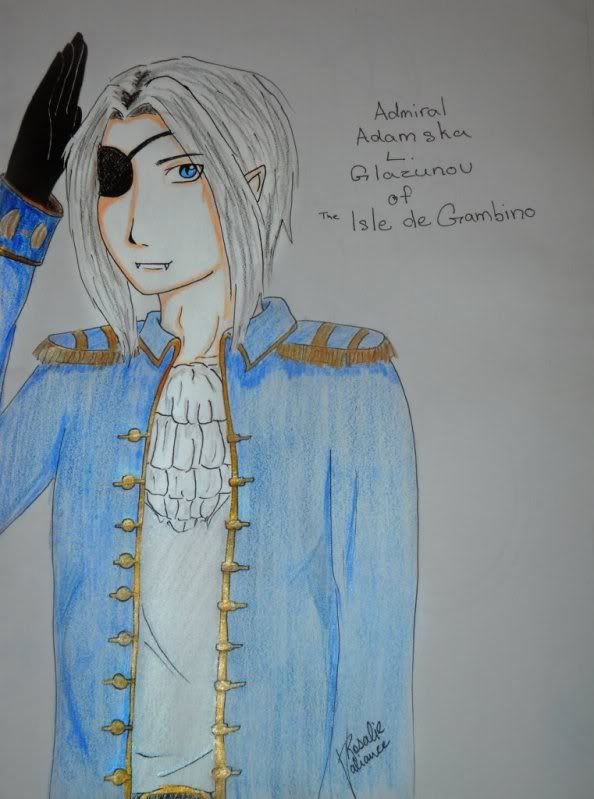 -Birthday Gift.
-Birthday Gift the following year.
My character Sanraku Utsemmi, by Yukki Kirra
Mysirii-