About

My name is Tai.
I'm 23 years old and have the heart of a 14 year old.
I'm Bisexual and I love it. heart
I don't take kindly to homophobes,
I'm usually laid back and can befriend anyone
so don't bash be because of my sexual prefrence.

LIKES: Roleplaying, Eating (God I love food),
Sex, Boys, Girls, Video games,
Music, Gaia, Working out, Fighting,
Wine and dining females,
Driving around with friends,
Drinking, Going out to clubs, Working,
Shin, My friends, My hair.

DISLIKES: Homophobes, Sluts, Users,
Getting jumped, Stupid movies,
When a bartender can't get my drink right, Obsessive women, Drama,
Making boys/girls cry,
Bisexuals that think they can ******** the other sex and not consider it cheating.
Someone with tits and a p***s (I may like both but not at the same time thank you )
Beggers, Fads, Emo, Women who want to have my children and mean it, Suicide, When my computer crashes.


I've been on gaia since Dec. 2003. I'm old but I've been off for a good while so bare with me adjusting to the changes and don't expect me to be rich.

~~~~~~~~~~~~~~~~~~

Two avatars I'm working on: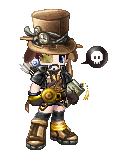 Still need:


Gold Locket = 3,000 Gold
Yellow Holographic Eyepiece = 2,040 Gold
Egyptian Gold Anklet = 4,150 Gold
Black Cross Belts = 3,000 Gold
Total = 12,190 Gold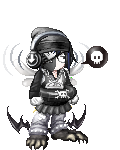 -complete-
Friends
Viewing 12 of 20 friends
Journal
Tai's Journal
s**t that i feel like typing
Multimedia
Signature
I don't act my age...

Just my shoe size.

GO GIT ME SUM CHIPZ!!