About
[Add comment]
[veiw friends]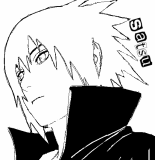 Moshi Moshi. Watashi wa Sid desu. [ Hello. My name is Sid. ]
Oh I have a clan! It's not much but its mine. :3
So.. please join! D:
[Join Clan]
Well I don't know what to say about myself. You might just have to hang around me to find out how I am. But I can say I love playing video games. o-0
I'm also in a band called Omgabox. And I play bass guitar and sing backup.
And sadly we still don't have a song together. :/
See these layouts I'm using?
Well I made em.
Right now I'm trying to memorize the codes.
Right now I just copy and pasted codes together and see what works and I move the things around and change the bgs ect....
If ya want one just pm me. But nothing to hard! D=
Dude this is awesome the guy who made Super Smash Flash is making a ssf2.
[Try the demo and get the first ssf]
[Super Smash Flash2 charaters]
Total Value: 661,006 Gold
[Item Information]
Item List:
Chyaku Norisu Scarf
Ancient Katana
Friends
Viewing 12 of 18 friends
Multimedia
Signature
You know life's unfair s why do you still complain?