About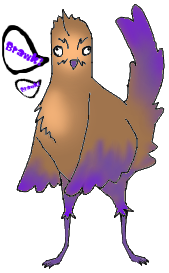 In
a world where evil is
peelunger
... there can only be one hero!
Derp Chicken.
Strongest of the strong,
crispiest of the fried,
tastiest
of all heroes...
Derp Chicken
must save us from the forces of
evil!


We'll just hope there isn't
corn
to distract our noble hero.
Friendly chicken. Silly chicken.
Brawk! Brawk! Brawk!
Chased chicken.
Fried chicken.
BRAWK! BRAWK! BRAAAWK!!!
zOMG server listed in status!

Always crewing. Always up for fun and nonsense!