3-10 to Yuma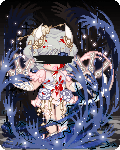 Details
Last Login

12/10/2018 6:16 pm

Member Since

02/08/2006
Gender

Female
---
Interests
Hobbies/Interests
About
XX
X
As you know I am 3-10 to Yuma. But by all means call me Yuma please. Or if you know me by other things. Wulf is also what I am known by as well as Kitty, Kitten, Ribbon and Wulfbait.

You often can find me on FA, if you are thinking that is something other then some sort of furry site think again. I am an artist and I pride myself in my work when I see it get better.

Please be kind, rudeness is not tolerated in any culture. Respect is a two way street. I have any right to not respond to Private Messages as I see fit.

Thank you.

Check out my journal for more.

Friends
Viewing 4 of 4 friends
Journal
My things
Multimedia
Signature
Always looking for a RolePlay partner! ♥
Check this for things about me!
Yes I am a furry. Deal with it.
Female/24/Pan-sexual/Feline