About
Stuff About Me:
`Eye Color: Brown
`Hair Color: Brown
`Height: 5"6'
`Favorite Color(s): Purple, Blue, Grey, Black
`Fave Book(s): My Sister's Keeper by Jody Picoult; Always and Forever by Lurlene McDaniel; The Truth about Forever by Sarah Dessen
`I love to swim, draw/doodle, or read whenever possible.
`I am often described as a complete nerd or weirdo or loser by my totally supportive frinds. Awesome.
`I really am actually pretty weird and often do very stupid things (i.e. trip over air, walk into walls/doors, etc.)
`If you ever bother or hurt my friends in any way, I will hunt you down.
This is what I sort of look like in real life...

Avi Art:
heart
perfect tea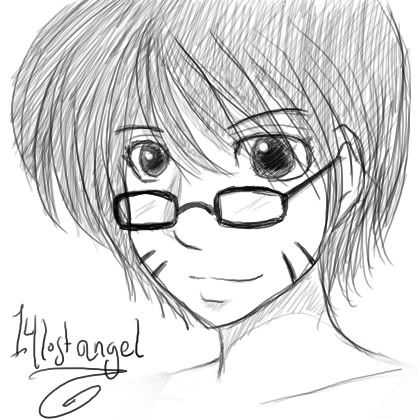 heart
Putz In De Bootz

heart
zapzapper
heart
Aiyarox92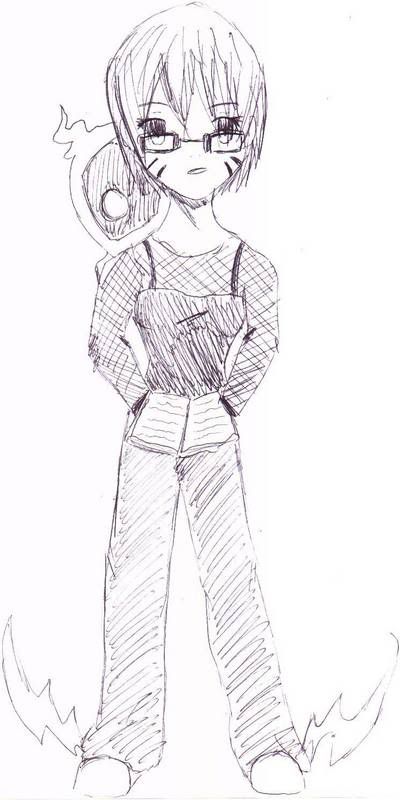 heart
Under Angel

heart
-Phantom Pocky-

heart
Dark Sinju Nokuda

Art I've Drawn For Others (not updated):
Atlamillia
Putz In De Bootz
kakequin3
t e h-a r i s a-c h a n
Under Angel
Electric Okra
`Death by bunniez
Muffin In Your Pants
[Ra!nBoW_ShArP!E]
Lifeless Guardian
XX_Toxic_Sour_Skittle_XX
Oh, and this is a dream avi I made that I thought was cool, but I know I will never get it! Still, I love it! X3
And another impossible avii:
And here's my
ACTUAL
dream aviis:
And if I have more free time, this:
Donations are welcome!
Donators:
heart
Estralla_Star - Angelic Collar
I luff random comments and messages!!
<3
Signature
Don't let them think that youth is wasted on the young.




Life's tough.