About
Pheonix's (Almost never updated rant.) Rant:

So as some of my more acute readers have found, although I'm quite sure there's only two, I've changed my beloved weekly rant into a not-a-weekly rant. Seeing as though my beautiful offspring was never to actually meet her deadline I thought it best. Anyway, moving on my first week of school was today. Word up to my Canadian born school slaves. It's pretty cool being at the top of your food chain. I've definetly gotten a little more cocky this year, but I won't be denied my say in anything. Ever. And so it shall stay until I am gagged.
Trying out for the school soccer team has seemed to be quite the enjoyment so far. The actual team list will not be posted until tomorrow but I should be able to fill you guys in on the results fairly soon my friends. Also my job search finally ends as my very poor self lowered my standards and gave in an application at Mickie D's. And for those of you who do not plan to look up or even try to comprehend my Urban Slang with a Ph, that there 'ill stand for McDonald's. Hm, I could probably double as a dictionary if the Fast Food planet doesn't take me anywhere. I'll leave that window open.
Okay when I first joined Gaia, I thought events were absolute oodles of fun! Missing them was not an option but as I progressed through my beautiful transformation from a Newb/Caterpillar to a nicely coloured User/Butterfly I found them rather unamusing.
The waiting periods between "actions", Which I was never a fan of, tend to get extended almost every event and now I can just go out and buy these even items for the outstanding total of about 300g. Bleh. Sad stuff but I just don't see the point in waitin 8 minutes to throw a balloon. And seeing as my beautiful Gambino placed last I will not achieve that fabled Winner-Only item. Quite the shame. Pm me if you know just what the item is...Durem.
Okay that's it my Phingers hurt.
Pheonix, OUT.

And that's the rant.
Awesome Avi Art
Totally unrelated to my signature...
ninja
Fangirls:
' Valkyrie
HandcuffsAndSweetTea
Madam Ewigkeit
Chibi_Mamimi~
xMollie
Suu Takasugi
Sepintil_The_Third
xEternal_Restx
Tehi Kaero
' Le Stripe
rakza
MMM H i t l e r
Friends
Viewing 12 of 12 friends
Journal
A bird likes to tell alot of people alot of unnecessary information.
I like to write thing that seem virtually inexcusable to those who actually stay on a certain topic.
Multimedia
Signature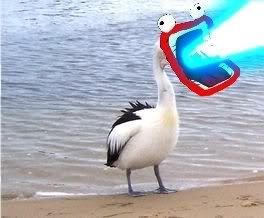 HO s**t! IMA' CHARGIN' MUH LAZUHHR!

Need Fangirls.
Fangirls: 11