Stalker's Paradise
CURRENT ANNOUNCEMENTS:
- NEW PHOTOS IN MY JOURNAL! (All the ones with >Photo< or >Photos< I TOOK A CRAP LOAD! XDDD
- Birthday Coming Up On The 23rd (I shall be 13.....-.-')
- Might end up questing a NEW avi (I'm such a spazz when it comes to that!)
-ILYALL!
So what if my name is Edward? So what if I live under your bed? So what if I am currently behi-Oh wait, sorry. Wrong window. Ah, loads better now that I know what I'm doing. Well I still have no idea what I'm doing, but yeah, you get the gist of it. Actually, I have no idea if you get the gist of it or not. But, it's okay if you don't; I've been known to incoherently babble. Because I'm Edward and that's what I do.


There isn't much to know about me, I promise. Because I hate to ruin surprises. Because being surprised in an ambush, kicked in the shin, poisoned with chloroform, stabbed in the back then being thrown down a ravine 22 feet deep filled with ravenous hobos is what life is all about, correct? Well that's my version of it anyways. So there isn't a whole lot for me to tell you still because I will secretly avoid the subject until you figure me out for yourself, secretly.

I'll reveal some info to you:

Age:13
Birthday: April 1st (Not really......August 23rd......>&lt wink
Candy: Caramel Apple Lollipops
Dance: The Godzilla
Emo-ity: Not really
Flower: Alladin Tulips/ La Minuette Roses/ Purple & White Dahlias
God: None
Hugs: 10 cents but mostly free
Imagination: Radd
Jokes: Hilarious
Keen-ness: Sharper than office pencils
Love: Nobody yet
Manga: Too Many
Nights: Spent writing stories or poetry
Orientation: No clue; I date whoever
Pocky: Chocolate & Strawberry
Queen: I killed her
Race: Whitey Tightie
Sushi: Surimi/Ebi/Eel/Octopus/California Rolls/Inari
Tallness: 5' 6"
Umbilical Cord: Leads to my friends or possibly headphones
Violent: Only if I've got a chainsaw and happen to be pissed
Why: Why not?
X-Ray: Glasses
Yllis: Yep, I'm silly
Zodiac: Aries

That's all he wrote darlings.
<3 Lub,
Edward

P.S. He would like gold donations! And friends! And comments! And some candy! And art work! And HUGS! XDDDDD

NEW PHOTOS! =O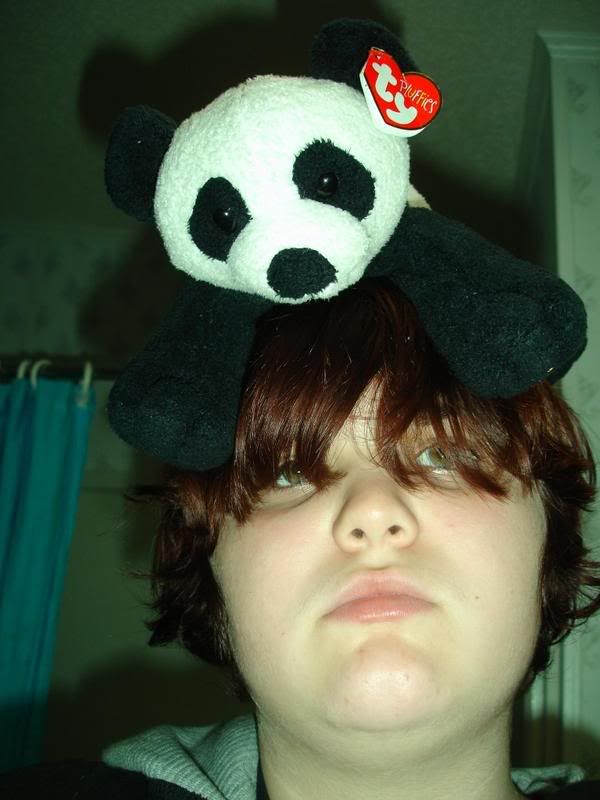 AVI ART BETCH!