me ? what about me ?

From the time of September 15, 1996 until present,
I am carrying bags of bricks to form a cement.

I exist here
with my friends' atmosphere.
And God gave me
His love wholeheartedly.
I am just a soul
that is sent by Him with no control
to experience and face challenges
and receive badges
that serves as our gifts and blessings
and thank Him at the time of His coming.

Simple ?There is no simple in the world because everything is complex. confused
I can talk, walk, see, hear, and feel from God's blessing. [always thank God]
I am hurt whenever I feel that I am hurt.
[brave people are the ones who have never been hurt. but does anyone ?] eek
I am very sensitive because I have my senses.[like robots. I am a robot. haha] xd
I am one of those sinful person. Everyone have sins.

But most of all , I am a weirdo . I don't even know if what i'm saying are facts.
xd xd xd xd xd xd xd xd xd


My favorite color is yellow. I'm proud to be part of Noynoy's Campaign. haha.(tae)
For food, delicious. I am addicted to REBORN. I don't know why.(just come up on my mind) biggrin I appreciate things that are given to me even if they are cheap, trashes, small, big, ugly, beautiful . [what if ? generous ? obedient? kind? patient ? loving ?haha . lol ] (i can't say thank you for your generous, obedient,kind, patient, and loving gift ! haha rofl )I would haven't think of that.
-seems to be disgusting- haha ..

I can't think anymore and I guess there are still stuffs you must know about me. Some of them? I can't find out. grr !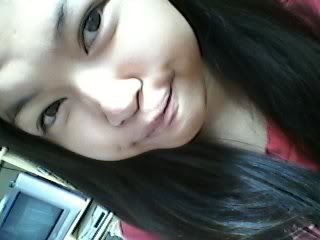 Philosophy is me . xd rolleyes