Loading the most recent posts...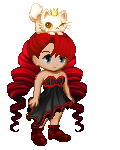 Th3Shaz
: Trying to decide what meal I want on Friday, ...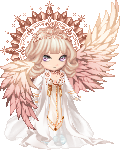 Lady Suisei
: Mhh, por una cosa y la otra, estoy de regreso en Gaia. Solo quería dejarlo por escrito así puedo regresar y leer los eventos importantes. ...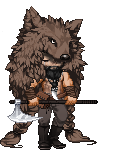 ItsGoose
: "I thought that If you haven't seen Verdun, you haven't seen anything on War."-Private J. Ayoun, French soldierThe French Fight Back at VerdunF ...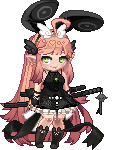 Lightsie
: I hope that one day you will find happiness. And if you've found happiness, that you'll hold onto it.I pray God blesses your finances beyond measure ...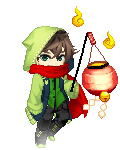 Ghostly Green
: I had the saddest waffles for breakfast. like usually eggo waffles aren't that thin and limp smh. what a disappointment. in other news, i am procrast ...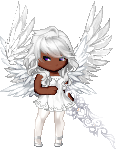 Inuyoujo
: Okay, emotion_eyebrow but, emotion_zzz what if it is like final fantasy 7? gaia_crown ...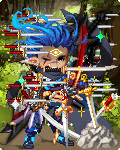 WHIMSICAL CALIFORNIAN
: I can actually see the Valentine game event page now! Progress now is being made. The loading is stuck at 0% but baby steps. We'll get there eventual ...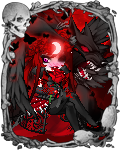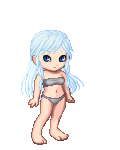 RosaFrost
: I finally got back into drawing, and I wanted to share it it. I know I'm rusty, but I'm pretty happy with this end result, especially since it combi ...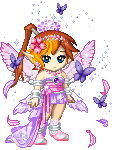 DSDragon star
: I am still hoping to win that contest , God willing . gaia_gaiagold ...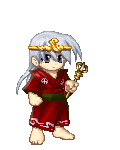 -Soul in this universe-
: I finally did it!I finally did it! Got all the legendary weapons in Fable TLC, opened all the demon doors, and got all the silver keys! Skorm's bow ...
eyebleedingink
: show spoilerhide spoilerTOTAL MARKET VALUE 281,352p1 Masquerade 43,806p 1 Lamenting Lucie 116,732p 1 Raspberry Cat Breath 137p 2 Chocolate Meido ...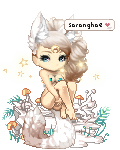 BellaNephilim
: Since I found no kindness in either of those who have treated me poorly...Since .... my life and my time are precious beyond the pain and deceit..Than ...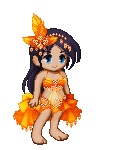 MinervaWheeler
: Lent has begun.Also, I was afraid I wouldn't be on today due to a brief power outage. But I was able to. ...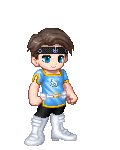 D-BoyTheFighter
: I thought I wasn't gonna make it on today due to a brief power outage. But I did.So, today is Ash Wednesday, the start of Lent.Anywho, how are all o ...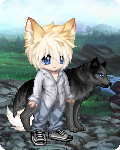 RyoTiff17
: Lot of people have been sick today ...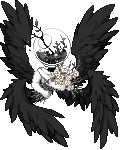 Geista
: I had 3 dreams a smaller one, a big one and lastly one more small one.6 - 7 Hours Sleep Very little to No Control 1) ( A smaller dream. ) Im in a blan ...
eyebleedingink
: show spoilerhide spoilerTOTAL MARKET VALUE 207,088p1 Forest After Dark 1,548p 1 Ittan and Infatuated Momo 604p 1 Cozy Kit 233p 1 Kindred Prancer ...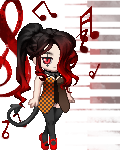 Shazzyballs
: Todat was the last day I will see my supervisor. ...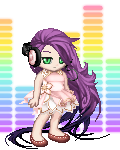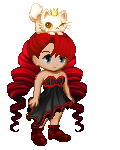 Th3Shaz
: I need to do something. ...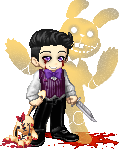 Dawktrap
: Has you might have noticed, after having the same name for along time, I changed it. I'm also going to make him an official RP character of mine. I d ...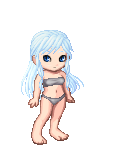 RosaFrost
: The PlotWithin the kingdom of Yalelia, there is a legend surrounding the royal family that states if the family were to birth twins, then these twins ...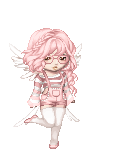 Treasaigh
: Had a business trip Tuesday. Took a very early AM flight to a city I never cared to visit. Things went well, regardless. I was given a tour of their h ...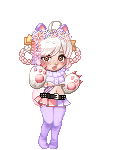 LilysGalaxy
: This avi story start off with her love of music. She always has her headphones. She love to tune the world out and live in her own moment. Her outfit ...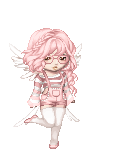 Treasaigh
: "I grew up too fast and still forgive too slow". From "Romance" by Ex Re. Good stuff. ...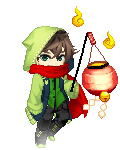 Ghostly Green
: Went to kinton and got some depression food. fried chicken is good. i brought half of it home and just ate it though. still good, and i get a free con ...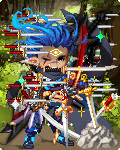 WHIMSICAL CALIFORNIAN
: Cleared out most of my work. Boss is struggling finding things for me to do in my new spot. It's pretty awkward that I haven't left yet. Made more a ...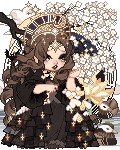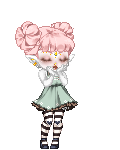 gucciflamebelt
: so, I've been alone at the house with my son for over a day.I think ill be spending a second night here alone.. but im not too botheredI kind of like ...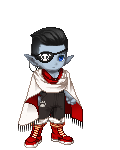 amexcars
: Speed limit In Dubai, all the signs and symptoms have velocity limits formed on them, which go about as an undeniable as day oversee whilst you're ri ...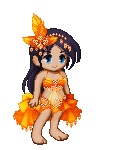 MinervaWheeler
: It's the last Thursday of February. Soon, March, and Spring, will be coming.How are you looking forward to warmer weather (in the Northern Hemispher ...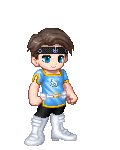 D-BoyTheFighter
: Today's the last Thursday of February. Won't be long till it's March, and in turn, when Spring arrives in the Northern Hemisphere. Man, it'll be ...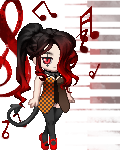 Shazzyballs
: I'm hoping today Asia doesn't give me crap. ...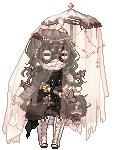 eyebleedingink
: show spoilerhide spoiler TOTAL MARKET VALUE 186,166p 1 Lamenting Lucie 58,574p 1 Brow Basics 52,995p 1 Red Crescent 20p 1 My Seductive Valenti ...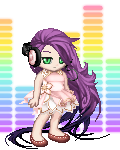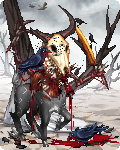 Be Forewarned
: Insert Dollar HereNazi and Commies Fighting left to rightSold their moral for more mightThey don't give a fuck about youSo hold that ballot tightFeed ...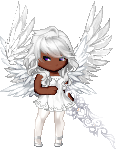 Inuyoujo
: It's all fun and games until you fuck up. evil twisted ...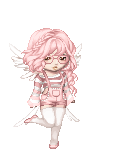 Treasaigh
: In my opinion, the ability to empathize is one of the most necessary qualities for every human being to contain. It is necessary in all aspects and at ...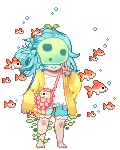 Sesilida
: Já se passaram praticamente 2 meses desse novo ano.Terminei meu portfólio e estou montando meu currículo. Vamos ver se consigo um bom emprego! YayM ...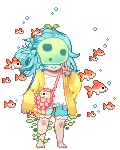 Sesilida
: Esses dias um menino disse pra mim que nunca serei amado porque sou perfeitinho demais. Isso irrita as pessoas. Nisso também lembro da minha inveja p ...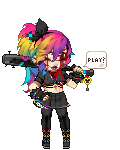 sullen cookiebreed
: Hello I still love you...you know who you are,even though you are far away,I think about you each day. If there's anything I craveIt's your attentio ...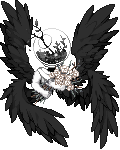 Geista
: One dream, I disliked a bit.... Though it was because of the subject of the dream.I had a Little Control at the beginning, but nnone at the end.6 - 7 ...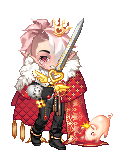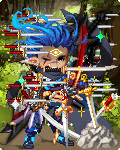 WHIMSICAL CALIFORNIAN
: Time to fill out the E3 volunteer form!! Even though I'm really late I can probably score some days off to handle it this time.Unless I get a new job ...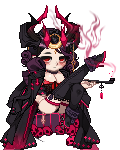 TymeValentine
: FUCK YOUFUCKYOU I DID ITI DID IT AND IT IS FUCKING DONE AND IT IS FUCKING G O O DHAAAAAAAAAAAA HAHAHAHA HA HA HA !God how much I wish I could yell ...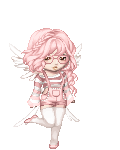 Treasaigh
: It seems I'm never satisfied with the length of my hair. I decided awhile back I was going to grow it long, like I had it as a teen. Now that its lo ...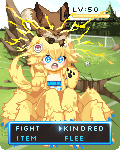 Samhain Halloween
: Had cramps all night last night. Did not sleep. Had to get up and leave house to do a doctor appointment, go see my dad's lawyer and get some groceri ...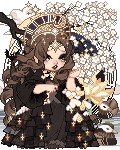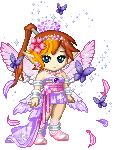 DSDragon star
: One certain employee I don't like at all . stressed ...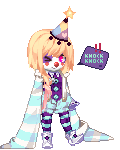 Coqo
: I knowbut I don't care. ...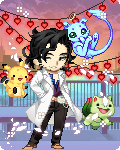 GateFire
: I pretty much missed the entire day, but work is work, and I'm slowly getting back into normal human activity, like existing.I missed all of Pokemon ...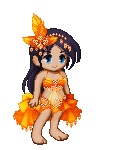 MinervaWheeler
: February is almost finished for the year--since this year's a Leap Year, it'll have an extra day.So, how are you? ...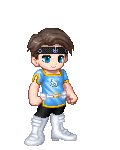 D-BoyTheFighter
: Since this year is a Leap Year, this month gets an extra day.How are you gonna spend your extra day this month? ...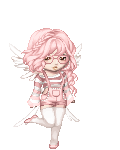 Treasaigh
: Its almost March and still no snow.... this is very very wrong. 😓 ...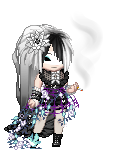 lei0418
: Cellphones are fun until you realize the government has access to every selfie you've ever taken and every botched photo you've ever saved cause the ...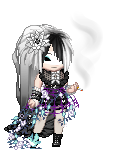 lei0418
: Only country in the world where you have to destroy your body for the money to see doctors to get medication. If you want help with a condition, you h ...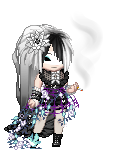 lei0418
: I'm two years without medication. Valentines Day, 2018.My job finally caught up (again) before my sadist parents did. Now 30 doctors +1 agree, Jenna ...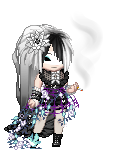 lei0418
: Try to be nice to your elders. Theoretically, they die first. Maybe not in my case, but for the rest of the world, it's a rule of thumb. Try to be th ...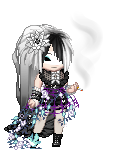 lei0418
: I go into this medical institute in Las Vegas once a year and apply for pharmacy tech. I'm always accepted and I'm always $1000 a month short of mak ...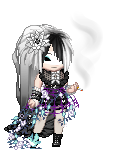 lei0418
: I have this friend in Real Estate that went from selling $90,000 pieces of property in Nevada to now selling $350,000 condos in Florida. They are real ...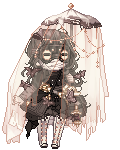 mothmallow
: show spoilerhide spoilerTOTAL MARKET VALUE 138,921p1 The Russian Butcher 1,458p 1 The Irish Butcher 120p 1 Moth To A Flame 1,362p 1 Hide and Sque ...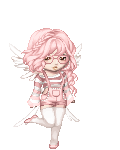 Treasaigh
: Yay!!!!! My best friend and her husband are coming to stay with us for the weekend. We always have a great time with them. They'll be here in time f ...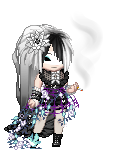 lei0418
: So what I learned at this job, besides confirming once again that I will be destitute for the rest of my life, is that It is totally economically feas ...

Please sign in to view subscription service.