The Gift!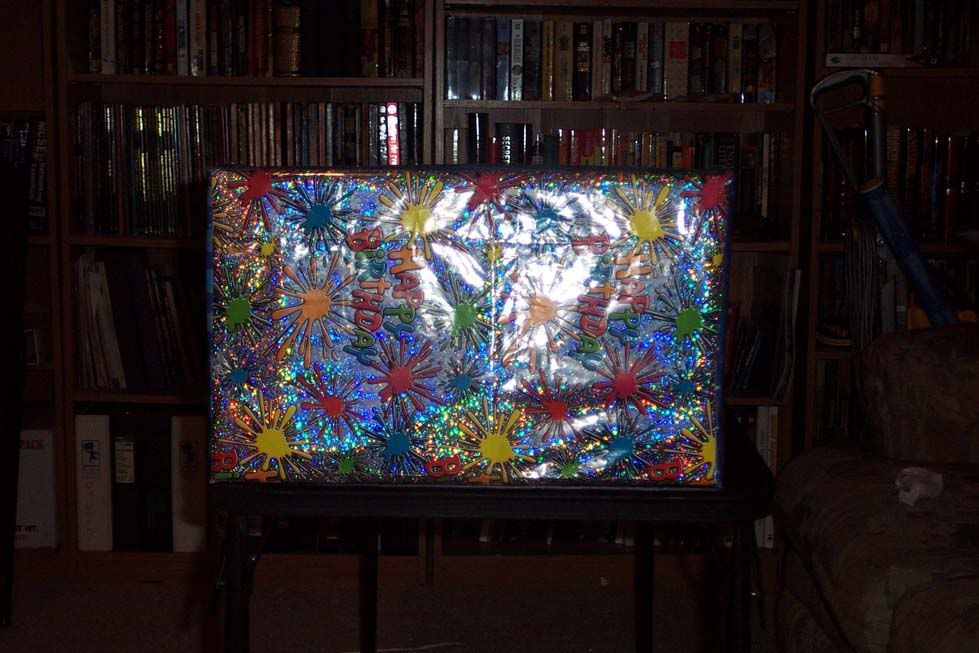 Its time for me to make my move
eek
Time and effort went into this gift most of it in the wrapping of it
ninja
Something that should be understood about Rebecca is her obsession with bundling up gifts in enough paper and boxes to warrent a box cutter and a trash bag per present
domokun
So I have taken a page from her playbook. That present has.
1 soundtrack for zelda twilight princess
2 pair of blue errings
2 light blue butterfly ear clips
1 hand crafted blue necklace wich i doubt she will ever wear >.>
Wrapped with
2 boxes used to haul ramen
about 1 full roll of wrapping paper
half a large roll of duct tape
almost a full roll of scotch tape
half a roll of renolds wrap with a heat gun to shrink wrap
Rebecca loves superman so i used that and it was her birthday so i had that on the other end. The main part was christmas paper so i covered all bases.. her birthday wich was december christmas and superman ^_^
I have not exchanged a gift with another human being in almost 15 years mostly because i was broke at xmas time but there were more personal reasons behind it I hope rebecca wil either love it, hate it and vow revenge for the gift by encaseing my next gift in concrete
xd
and or Hopefully will find respect in the time and effort i put into giving a good gift to the one i love
heart
heart
heart