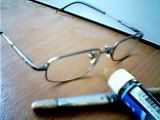 To show just how bored I am...(part 1)

These are just translated verses of some of my favorite songs...

...


The more often we meet, the worse I feel.
Seeing you is bound to just make me lonely.
Isn't it selfish, this troublesome love that I feel?



...


Please tell me gently, only me,
the sweet melodies tonight.
The Sweet Call that seems to reach the pale swaying moon.



...

Your voice, your hair
Even if we meet after a thousand years,
I'll still remember you
Like the number of stars in the sky,
Please, give me more memories
Of that day, for tomorrow
'Cause I can't erase you from me
Forever, full of my love


...

Those frozen blue eyes
I wish to embrace them in this heart
This courage lost
Remember it once again


...

The transparent rain, the warmth of drying hands, is nothing to be afraid of right?
Scattering clouds, a voice left unheard, painfully screams, "I'm right here!"


...

Darkness... darkness amongst the night
In the forgotten center of the world
The outer beings summoned by the deranged
Wreaks havoc like a plague in the menacing air
Worse than death? So shall it be...
Still, few hope against those who bargain their soul
Hope that they will one day fall
That the clamor of light will end it all
And only in true light shall we see darkness fall


...