Previous years can be found here: 2005-2006, 2007-2008, 2009, 2010, 2011, 2012, 2013, 2014, 2015, 2016, 2017, 2018.

Do-di-do, same thing as before, all my avis for the year 2019 and a little description. I tend to use the same face for most of my avis, just changing up the mouth a bit. Maybe I'll branch out a try a some new color combinations?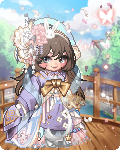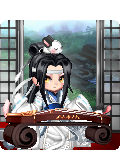 < January: I wanted to make a Miserable avi, combined Yang and Harvest and a few gold accessories. Then I added a smattering of pink and blue. She's got a whole pile of hair ornaments on one side, and only one sleeve (but it's obscured on the far side, so I pretend she has two...)

> February: Character from the same series as the avi I did last November. The hair a ribbon were easy, but the robes were more difficult. None of the whites match, but the general shape/layers is kinda there. The sleeves are totally wrong though, how can you play an instrument with sleeves like that?!? This is the first time I've made a seated avi.