-
My avatar is suppose to be Star Kitten Jet. Does it look cringy? Am I cringy? Well, I guess its my avatar halloween costume this year. I'm gonna try to wear it to the end of the month.. unless I'm entering a runway.

/tinypic
For personal reasons, I don't like using imgur. But I hate photobucket just like everyone else. Actually, I just learned that PB has this dumbshit watermark on thier images now. Ugly. But I'm using PB anyway because I don't know many image hosting sites.
I guess I could have just used tinypic?
OK. So I edited the image of Cygnus from his 2017 Halloween Morty outfit. And made him into Max Thunderman! And Jet is Dr. Colosso! I'd like to make it clear I didn't draw Cygnus, I just edited edited one of Gaia's images.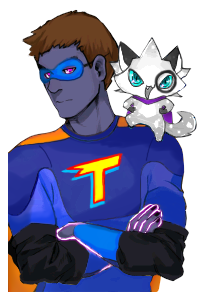 Isn't he cute? There is a tinypic version too, because I might use it as my signature. Also, no watermark!
And I did these a while ago, but under the spoiler are avatars I made of Rick and Morty. Gunk Morty is my personal favorite from it. Which you can barely see form the image.
cry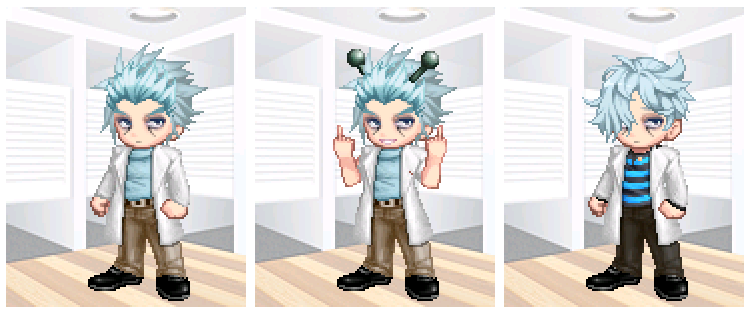 OK,,,, bye.