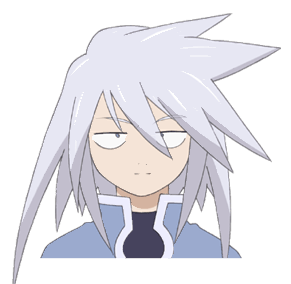 I know I need to tell Raine all about what happened yesterday at Exire, but I've got another problem to solve that gets more and more annoying everyday. My rivals are fighting over me. Ever since I beat that girl, Karen, at the Colosseum, she's been arguing with Mighty about me. Now they both wanna know once and for all 'who is Genis's true rival!'

Mighty says he is because in our class he is closer to me academically. I have the highest rank, then Mighty, then Karen. Karen insists that she can beat Mighty in a duel, which he continues to decline her challenges, therefore she is my true rival. I didn't care either way, and I still don't, but they keep dragging me into their fights and telling me to choose one or the other.

What is with these people! First they both hated me, now they're fighting over me. I don't know how to fix this, but I need it to stop. I'm still trying to find the cause for my magic getting out of control when I got sick. Every time I try to start researching, those two burst into the library to find me and get us kicked out because of their loud bickering. I'm getting a headache just thinking about it...

Here we go again... Well, I guess I'll have to end this entry here. I can hear their bickering from outside. I'm gonna leave before I get kicked out again.

•

Reference:

I Visited my Mother

/

Takin' Me on with Magic?

/

Showdown in Meltokio

/

My Magic Went Haywire!