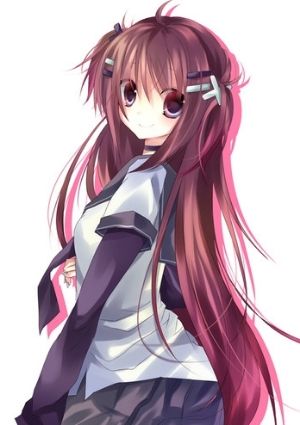 Born to the name of
Lorelei Brookberry
Known by the name of
Lie
My body is
Female
Cycles of the sun and moon
Seventeen
Appearances aren't everything
Fourteen
Of course I am a
Student

It runs through my blood
Tentacles
- Extra limbs that can be sprouted and regrown. They are inhumanly strong, fast, and versatile.
It clouds my thoughts
My Brother
- My only friend
Socializing
- Not good at it
Pants
- "They only get in the way"
Guns
- They can hit her without fighting her
I'm not useless
Fighting
- Skilled where her brother is not
Studying
- Fighting doesn't solve everything
Blades
- Can use any knife or sword with great skill
Taking Damage
- Can handle pain well and take a hit

The things I love
My brother, books, knives, Music, Touching things with my tentacles, A good fight, My brother's perfect plans, and Animals~
The things I hate
People who hurt my brother, Missing a target, Letting down her brother, Working with strangers, and wearing pants
Am I what you expect?
Anti-Social, Smart a**, Sarcastic, Ruthless, Loyal, and Becomes clingy to those close to her
The past is the past
Lorelei is the second twin, thirteen minuets younger than her dear brother. While she is not nearly as "attached" to him as he is to her, she still loves him dearly. They practically raised each other. Lee is her only friend and family. After years of practicing their own individual powers and harnessing their skills, the twins are now to attend Spoopy Academy. While they work great together a form a formidable tag team, they must learn to work with others. They must also work on their weaknesses, which for Lie, means socializing. Lie doesn't want to "socialize". She has her brother and that's all she needs. Others just get in the way or stab you in the back. For Lee, Lie must help her dear brother learn how to hold his own in a fight. So with the arrangements already made, Lee and Lie are coming one step closer to becoming a Spook. Both know that they have no option in this. They were created for this sole reason, and failure is not an option. Plus, what would a pair of magical twins do with a regular life anyway?
The song I sing is
I Just Hate People
The voice in my head
Salem Lucid Ester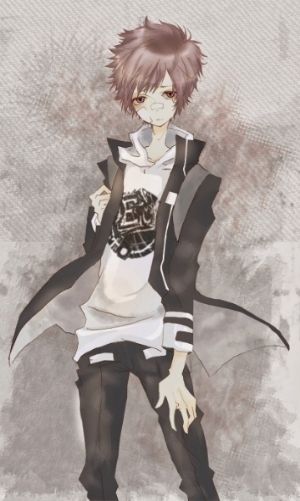 Born to the name of
Leith Brookberry
Known by the name of
Lee
My body is
Male
Cycles of the sun and moon
Seventeen
Appearances aren't everything
Nineteen
Of course I am a
Student

It runs through my blood
Technomancy
- Ability to mix technology and magic. Can even tap into the internet with his mind.
It clouds my thoughts
My Sister
- VERY overprotective
Weak
- Physically weak
Cut off
- No technology=No powers
Brave
- No helpful if you can't throw a punch
I'm not useless
Hacking
- His powers help with this
Studying
- Great at schoolwork
Strategy
- Good at planning and such
Speed
- He can run pretty damned fast

The things I love
My sister, Computers, Technology, Comics, Music, Learning, Being prepared, and Things going according to plan
The things I hate
People who hurt my sister, Stupid people, Things going wrong, Not being prepared, and getting into fights I can't win
Am I what you expect?
Smart, Sarcastic, Possessive, Awkward, Kind and caring when you get to know him, and Brave
The past is the past
Leith was born first, thirteen minuets older than his twin sister, though they look years apart. As the eldest, Leith took it upon himself to look after and care for Lorelei. She was his only real family. Due to this, he developed a sort of sister complex and is constantly fretting over her. The Brookberry twins were birthed by a surrogate mother, a woman they never met. While I would like to say they were raised by their single father, that would be a lie. Mr. Brookberry is an esteemed member of the Magical Warfare Council. And as such, he prided himself in producing magically adept offspring to offer as soldiers. So with that said, Leith and Lorelei had over a dozen half siblings. Having only met their father a handful of times, Lee and Lie only had each other. They were trained from a young age to harness their specific skills and were prepped to be soldiers to fight the Odence, a threat that could wipe out humanity. Having finished their personal training, they have been sent to Spoopy Academy to learn team work and work on their faults.
The song I sing is
Pretty Handsome Awkward
The voice in my head
Salem Lucid Ester