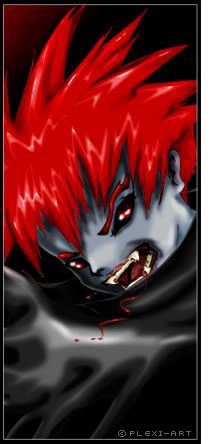 CURRENT MODE:
NOT AVAILABLE
You probably know me for the flat colored moving arts -- but time for me to move on and explore other ways of coloring - so I guess I'll take a break from animated arts for now. I usually create my art using illustrator (vectors) so I can easily animate it, since I want to improve my coloring skills I'm going back to photoshop (rasters).
I'm not sure how long I plan to create art in raster style, but I would like to make it worth while. Since I'm in need for sealeds for my shop I'm gonna offer headshots in exchange. Price for headshots start at 10 sealed letters each (

no pure just sealeds

). The sample on the left (evil bloody vampire) not part of the 10 sealed deal - give me a

dec03

item and I

might

consider. (sorry its too time consuming)
SAMPLES:



RULES: My current mode should be available | Just send trade with 10 sealeds and PM me avi reference.
NOTE: Dont complain about how I price my art since you're NOT OBLIGATED to PURCHASE it.