Wow, 8 years. Never thought I'd reach that kind of dedication! But yay me! April 14th is my 8 year and I would love some art of my precious babies! I've rped a lot of characters in my time with Gaia but currently these are my favorite!
The shops listed for this characters are:




This is Bon Appetit! She's a phony from the lovely Jun and Maxx Shop called My Little Phonies! Bon Bon is a very shy french girl with a love for baking! She can bake pretty much anything! She also is one of the few phonies that has an anthro form! Which comes in surper handy for her baking!
Ah Scent Puff, my french firecracker! She is Bon Bon's sister and enjoys making sweet smelling perfumes and colonges. She is skunk colored if you haven't guessed. Scent has no anthro form but she is the only one of her siblings to have children! She won't speak of their father,
TACO
, because she rather hates him. Their genes were spliced to make her three children
Draft Punk
,
PARTY
, and
Taquita
. Only the boys have grown into adults, her little daughter is lagging behind a bit.

Draft Punk, a DJ that will get your body moving! This is Scent Puff and TACO's oldest son, or so he likes to say, and lives to mix and create electronic based music. He runs The Grasslands, a three story building where music and the power of the word reigns! He has stripes on his butt like his mother. He adores his family, despite how broken it is, and looks to be a good example for his siblings.


The handsome, the hot, and the one inspired by cheesy romance novel covers; the one and only Honeysuckle! He is Scent Puff and Bon Appetit's younger brother, despite his size. He is a Draft Style phony, along the lines of Macintosh from the series. He is the local florist, his unicorn power revolving around making plants bloom. He is very deep voiced, like Barry White voiced, and generally makes very romantic statements. He, like Bon Bon, has an anthro form which drives the girls (and a few boys) wild.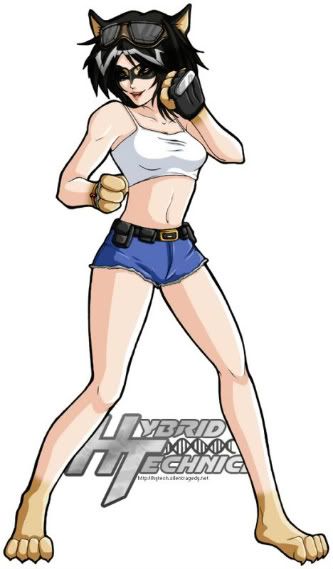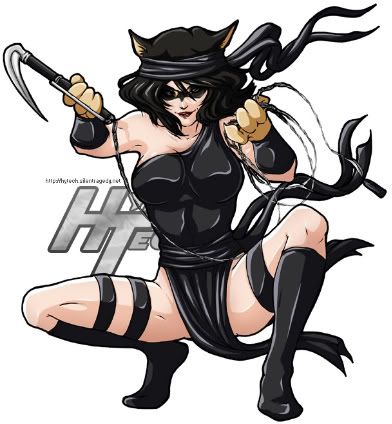 This is Kamiko! My lovely Shiba Inu girl from another Jun and Maxx shop, Hytech! She is a combination of human genes and Shiba Inu, a japanese dog, genes which formed my lovely girl! Kamiko was obsessed with American Comics when she was young so she vowed to one day become a superhero! And so she did! Her superhero costume, the second picture, is designed after Elecktra. She is currently in a relationship with another Hyte named,
Eli
, who has the combined genes of a Turkish Angora and Labrador Retriever. He's a magic boy (think sailor moon) who works along side the ninja dog.
These next two characters are actually concept characters that I adore and would love some art of!
First is
Bianca Raie
. She is from the shop Strange Eons which combines and Anima (animal) and an Ether (element). For Bianca I chose the Striped Skunk and Sulfur. You can read her journal there in the link. Bianca is an explosion's expert, able to make all sorts of grenades, bombs, and explosives.
The next one is for a shop based on the anime Saint Seiya called Sanctum. My concept in that shop is for
Spectre Arachne
. She is a loyal warrior for Hades, styled after the myth of Arachne. You can read her journal in the link.