As of today I am 15 week and 1 day pregnant, but yesterday I thought I would take a picture of my bump and start doing it every 5 week or so
heart
Haha, it is a bump at the moment, but I think it is more baby bloat than anything as the baby would still only be about 4 inches long.
Here is my bump at 15 weeks
smile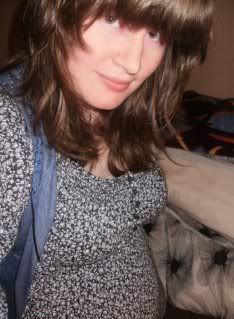 Not much more in news to give. Had no midwife appointments, felt no kicks. Had no problems either, which is good news
heart
Just looking forward to the 20 week scan!!!