Finally!!! D< Summer work has kept me occupied and...bored... >.>;

Guests:

Sonic the Hedgehog




Tailsdoll




Mew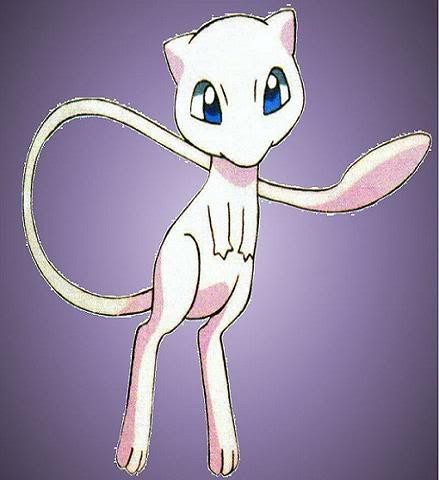 Torchic



~~~~~~~~~~~~~~~~~~~~~~~~~~~~~~~~~~~~~~~~~~~~~~~~~~~~~~~~~~~~
[Sonic and Shadow are sitting on the couch in the game room, wallowing in anger... In fact, they still haven't even come up with a plan. Lazy, if you ask me. Oh, but you never ask me. We don't talk anymore. YOU DON'T DESERVE ME!!.]
Charmy: In bed.
[WHO SAID THAAAAAT!?!?!]
...
[In Charmy's room, Caramelldansen is still blasting. Everyone in there is dancing to it.]
Torchic: Come on Mudkip! Pick it up!
Treecko: He doesn't need to if he doesn't want to!
Torchic: I wasn't asking you!
Treecko: Well you sure don't deserve to!
Charmy: In bed.
Treecko: [Record scratch. Music stops, everyone looks at Charmy.] Charmy...
Charmy: Wut?
Treecko: ...Nevermind.
[Back downstairs.]
Sonic: [Looking at the ceiling.] Hey. Sounds like they stopped.
Shadow: Charmy must've done something stupid.
Sonic: Like your mom?
Shadow: Okay, I don't deserve that.
Charmy: [From upstairs.] In bed.
Shadow: DAMMIT CHARMY!!
Sonic: Maybe we should persuade them to leave!
Shadow: And how exactly do you plan on doing that?
Sonic: Well... Iunno... I just thought we should do something other than sit here for the entire episode.
Shadow: YOU'VE been sitting here. I got the door.
Sonic: 'Kay, we need to stop bickering cuz that's getting annoying.
Shadow: Yeah... It is.
[Back up in the room, they are now playing a game of pin the tail on the Tailsdoll... who's still apparently dead and missing a tail. Lucario is the one blindfolded. Everyone is cheering him on!]
Mudkip: Go Lucario!!
Mew: You're close!! SO CLOSE!!
[So close that he's... touching? YES! I've always wanted to say that...]
Charmy: Narrator, leave those puns to me.
Treecko: Uh, who are you talking to--
Charmy: Who are YOU talking to!?
Mew: C'mon Lucario! Use that Aura vision!
Charmy: HAY! That's cheating!...... What is Aura vision?
Mew: Psychic power that let's him see better!
Charmy: ...Psychic? Like telepathy?
Mew: Yeah! 'Cept different' cause telepathy usually allows Pokemon to talk!
Charmy: [o_O] So Pokemon can only talk if they have telepathy?
Mew: Yup!
Charmy: ...[Points at Mudkip, Torchic, and Treecko.] Explain.
[Lucario pins the tail successfully! He removes the blindfold.]
Lucario: HOW DO YOU LIEK ME NOW!?
Mew: Woo-hoo! [Backflip in the air.]
Charmy: Way to go! (Cheater.)
Lucario: Alright!! What's next, Charmy?
Charmy: LET'S PLAY FOOTBALL WITH THE TAILSDOLL!!
[Everyone cheers really loud. Charmy turns on the stereo again and hard rock music plays. They toss the Tailsdoll around aggressively, knocking over miscellaneous crap. Then, they go long--]
Charmy: In bed.
[--to the hallway, and begin knocking over a bunch of stuff there too.]
[Downstairs.]
Shadow: Okay, I've had just about enough of this. [Takes out his Chaos Emerald and uses Chaos Control. He vanishes.]
Sonic: Oh great... Now what?
Shadow: [Reappears at the top of the stairs, where they're playing football (or footdoll) in the hall (foothall... footlawl. FOOTBALL CAN BE A LOT OF THINGS!) Alright--[Just after he appears, he gets hit in the face with the Tailsdoll and falls backwards, down the stairs.]
Charmy: ...Uh... Oops. That was my bad.
Mew: [o_o;;] Is he hurt?
...
Everyone: ...NA!! [They continue pretty much wrecking the place.]
...
Shadow: [With each step.] Ow. Ow. Ow. Ow. Ow. Ow. Ow. Ow. Ow. Ow. Ow. Ow.Ow. Ow. Ow. Ow. Ow. Ow. WHY DID I BUY A MANSION!? OW! OW! OW! OW! OW! OW!
Sonic: ...Shadow? [Looks up the stairway. Shadow falls on Sonic.] WTF!?
Shadow: Why were you standing there...?
Sonic: Why were you falling!?
Shadow: Not my fault.
[The Tailsdoll floats in midair...]
Shadow: CHRIST PINEAPPLE!! THE TAILSDOLL LIVES!
Sonic: What? [Notices the Tailsdoll.] Oh crap...
Tailsdoll: Yes. I live again... to seek my complicated revenge on those who defile me!
Shadow: How did you come back to life!?
Tailsdoll: Never mind that... Listen... You gotta help me. I can't take it anymore.
Sonic: What? Us, help you? Dude. You tried to kill us.
Tailsdoll: Well. Yeah... But you killed me, so there.
Shadow: When we killed you, you weren't supposed to come back to life...
Tailsdoll: [¬_¬]
Shadow: That's usually how it works...
Tailsdoll: But this is serious! I can't take it anymore at all! Your stupid Charmy friend and his Pokemon party animals are driving me crazy. SOMETHING MUST BE DONE ABOUT THIS!
Sonic: You want them out too? That's something I can agree with him on.
Shadow: Yeah, me too. And I've got an idea... We can scare them out.
Tailsdoll: I like where this is going.
...
[So, instead of the scene being a f** bag and fading out on them, they actually get to organize a plan!]
...
[Upstairs, the party members are blasting hard rock music.]
Charmy: HEY GUYUS! WHO'S UP FOR A GAME OF DELIBERATELY KNOCK ONE OF SHADOW'S EXPENSIVE VASES OVER!?
Everyone: ME!!
[They rush out into the hall... As they do so.]
Lucario: Huh!? WHAT THE HELL IS THAT!?
[The Tailsdoll is floating frighteningly with a swirling effect behind him. This is generated by Shadow's Chaos Control.]
Tailsdoll: Fools!! You will regret everything you have done up to this point!! You will all be eliminated, in the name of my wrath!
Charmy: HOLY CRAP! THE TAILSDOLL IS ALIVE!!
[Murmurs of terror.]
[Sonic runs into the scene.]
Sonic: [Gasps.] What's going on here!? Tailsdoll!?
Tailsdoll: Sonic the Hedgehog, move or be destroyed!
Sonic: Never! You'll have to go through me first!!
Tailsdoll: So be it... [Shoots a red lazer at Sonic... Unpredictably, it blasts him through the window... and they were on the second floor. A thud is heard...]
Shadow: [._.]
Tailsdoll: [._.;;] (Oops.) ...Erm... NOW YOU WILL ALL PAY FOR WHAT YOU HAVE DONE!
Mew: LET'S GET OUT OF HERE! SORRY CHARMY, BUT THIS PLACE SUCKS!
[Everyone including Charmy jumps out the broken window.]
...
Tailsdoll: [The effect behind him dies.] ...It worked.
Shadow: [Was watching from a hidden... place...] That's good, but... What about Sonic?
Tailsdoll: That was a little too convincing.
Shadow: He'll be fine. So. Does this mean we're chums now?
Tailsdoll: ...Not really. [Vanishes.]
Shadow: ...Damn.
...
[Outside.]
...
[Lucario, Treecko, and Mudkip have stayed. Lucario is performing CPR on Sonic.]
[Shadow comes outside.]
Shadow: What the hell? What the hell? I thought you all left. What the hell?
Charmy: Mew and Torchic did, but Sonic was seriously hurt from Tailsdoll... Hey, where'd you come from anyway?
Shadow: [o.o;]...Uh...
Sonic: [Opens eyes, seeing Lucario right above his face.] [O.O] Get off'a me!
Lucario: [Shoots up.] Finally... [>.>]
Treecko: Yay!
Mudkip: He's saved!
Charmy: OMGSONICYOU'REOKAYIFYOUWOULDHAVEDIEDIWOULD'VEBEEN
REALSADBUTSHADOWWOULDN'THAVEBECAUSEHE'SMEAN!
Sonic: What happened?
Shadow: You made it too convincing.
Charmy: Made what convincing?
Shadow: [o.o;] ...Uh...
Lucario: It was all a trick, wasn't it?
Sonic: Pretty much...
...
Shadow: Well... Whatever. Since you three saved Sonic's life, I guess you can hang out for a little longer.
Lucario: Bitchin.'
Mudkip: THAT MEANS MORE CARAMELLDANSEN!?
Shadow: ...Meh, why not?
[Caramelldansen plays. They all dance to it.]
...
[From the second story window.]
Tailsdoll: Don't get too comfortable... [Evil laugh.] ...[Cough.] ...Damn kids...
E n d i n g.
~~~~~~~~~~~~~~~~~~~~~~~~~~~~~~~~~~~~~~~~~~~~~~~~~~~~~~~~~~~
THREE NEW HOMIES!