Man, it's been a long time since I've done a journal entry. So, in my typical fashion I'm gonna post my latest avatars and some thoughts on 'em. This should be somewhat in order, starting with oldest first.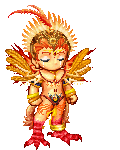 I like my phoenix avatar a lot. I'd really wanted to use both the peravian headdress and the jinxi's charm orange wings, so using them together in the same avatar was great. I like the face on this one a lot because it reminds me of that lightning god in one piece, and I think it looks very dignified.
This happened pretty shortly after the twilight skin came out. Not my best work, but I think it looks alright. Now that the lonely star has produced so many sky themed items I'd modify this avatar if I were to use it again.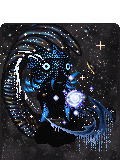 Cosmic Squid! (I wore this only very briefly)
My valkryie avatar. I like birds and wings a lot, so much so that quite a few of my avatars follow that theme, and this is no exception. I really like the inari hair, even if it technically pigtails, and using it in a manly way was quite an accomplishment. I'm still not 100% happy with the winged anklets with it, but they're the best option I had, and they fit thematically.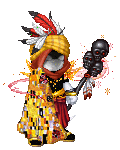 My shaman avatar. I'd been sitting on this avatar for a while and never got around to finishing it. It's not a bad avatar, but nothing spectacular, either.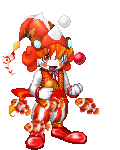 Clownfish! This was my first time really experimenting with Gaia's mouths, and I'm really happy with the results. It's a really fun looking avatar, and makes me happy just looking at it. I gotta say I'm pretty proud that I was able to use the scooter blenny hat and clown shoes well, since most people hate the two items.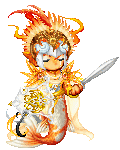 Another very brief avatar of mine, the koi prince.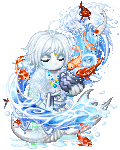 This one was brief too, though I'm more fond of it than the previous. I like the koi riding through the water effect a lot, but the rest of the avatar is lacking. Hopefully I can use the koi/water idea better in the future.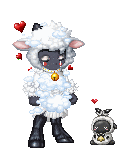 I love sheep, and after doing my Mary had a little lamb avatar a few years ago it was fun to revisit the sheep idea, and do a much better job expressing it. My old sheep avatar happened right when the cloud came out, and there really weren't near as many options to create the fleecy effect. This sheep looks so much better, and it matches the little kottan sheep at the same time. I like this one a lot.
"Every damn time! Whenever I bring out the catnip mouse they always go crazy! I thought working at a pet shop would be an easy summer job but noooooooo. Every time I have to get out the catnip mouse to play with the cats I'm mobbed! Fur flies, and it makes my head spin so much I swear I end up seeing little blue birds, which the cats chase too!"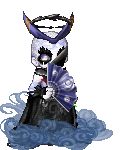 Another brief one. I think it looks like a demon lord, or someone you'd make a deal with in exchange for your soul. I like the eyes a ton, and the skin and fan combo isn't bad, but the rest isn't up to my personal standards, really.
Before: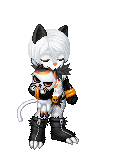 After: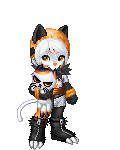 I could have posted this earlier, but I wanted to do a before and after shot.The masquerade hair let me do so much more in terms of colors with this avatar, and the orange gentleman sash was a big help with that too. I'm incredibly pleased with how much this avatar has improved. Matao, one of my favorite items and one that I worked hard to quest for, was the inspiration.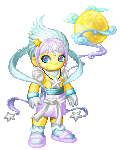 And lastly, my latest creation. I'm so happy with this one. I really like the divided stars item, and combining it with the hermes moon provided amazing inspiration for this avatar. It's just a bit more feminine looking than I'd like, but I'm so happy with the end result that I don't really care. I'm happy I was able to accomplish the purple beneath and teal above idea, portrayed by the divided stars and the moon, throughout the avatar for the most part. I like the colors a lot, especially the yellow. I'm really damn proud of this avatar.