Not in the best of moods tonight, but figured I'd get this updated with my recent avatars, even if I don't really comment on 'em.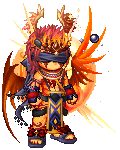 One of my favorites of my avatars in general.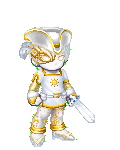 Briefly thrown together.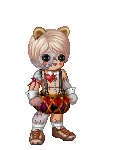 Finished version had a hat, and I'm not sure why I didn't save it. I don't care enough to want to spend the gold to change my skin and hair just to save a picture of it with the hat right now.
Inspired by the starfish shuriken, that I got from the starfish drop from my beloved starfish who died. I got quite a few compliments on it, and I think the theme worked well, but it's just too overall goofy looking for me to be very proud of it.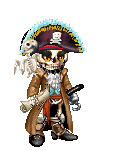 Yarr, pirate. I still can't talk like one.
Update to my angel avatar. I'm very happy with the additions of the (padmavati's lotus ring) halo being held, and the eyes.
Also, a
huge
thank you to Rukiian for avatar art for my angel avatar: