OMG! As soon as I stepped out of the plane and walked to the baggage claim all of my friends glomped me!
I was like
"Nande kuso!?!?!?!" "
They all started laughing and helped me up.
As soon as I got up I had to fix my skirt, stockings , shirt and hair.
I had to chase my bag because everyone distracted me.
When I got home there was a "Welcome Back!" banner taped onto the walls I was like
"Ah? N-nani?"
All my sisters attacked me.
Oh yeah I took a picture of my friends and they all matched their clothes beacause those are our favorite colors.They just got out of school and changed fast. They said they looked a mess.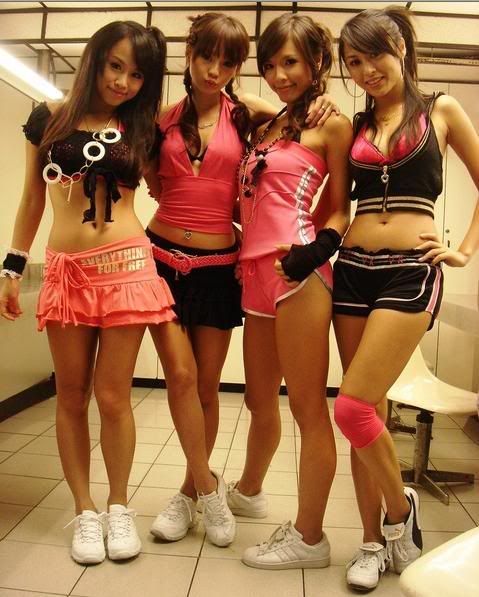 Well, i gotta go and enjoy the rest of this party.
PCE PCE!