Look at this cute little Easter bunny that I won <3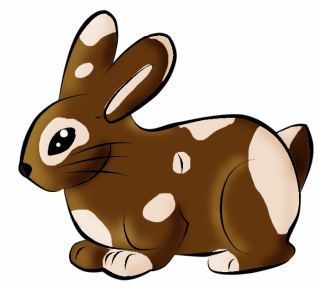 And I won him a friend too!
I got to choose what colours I wanted and everything!
If you would like a chance to win a bunny like this, then head to Messenger_of_the Moon's charity/giveaway:

Look out for Teh Easter Bunneh Cometh posting on the thread with a special symbol. Be the first to quote that, and you can win a cute bunny too!!!
Head to the giveaway for more details!!