I GOT MARRIED 2DAII TO JAEJOONG!!
At the wedding TVXQ sang "Hug" my favorite song by them. All the guys were eyeballing me. I think they were jealous if it doesn't work out with Jaejoong. There's Yoochun, Junsu, Yunho, and Changmin. But I think it's going to work out between me and Jaejoong. (BTW His name in English is Hero. I kno sexy right?)
Him with blond hair.
<3 yu too.
Okay he dont want to take no more pictures I gave him the puppy dog eyes and he said one more.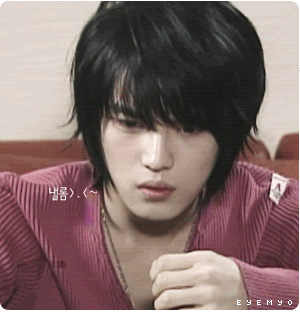 Decided to put a video.
And those who don't believe me I actually did get married 2daii.
I said something silly. And then he had to think before he said something he said something really funny. It's a Korean inside joke you probably wouldn't understand.