lol. nubs are funny.
There was an additional post where I told him/her that I wasn't just going to give him/her my stuff for free and that he/she needed to stop being a nub and go and earn gold just like everyone else instead of begging for it. She deleted that one.
lol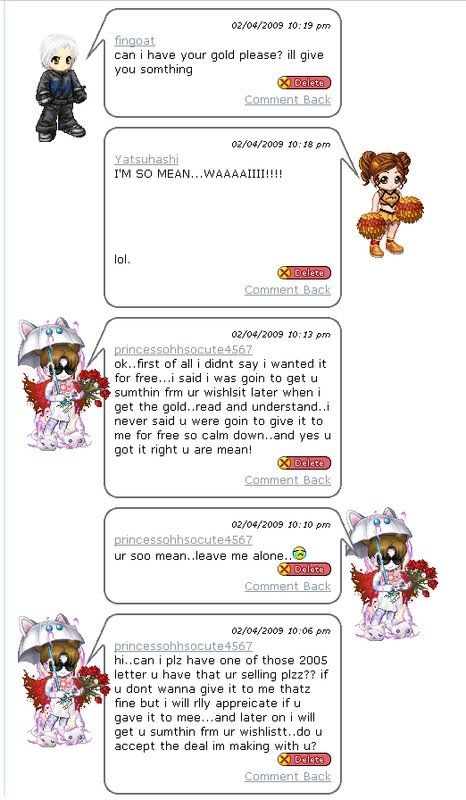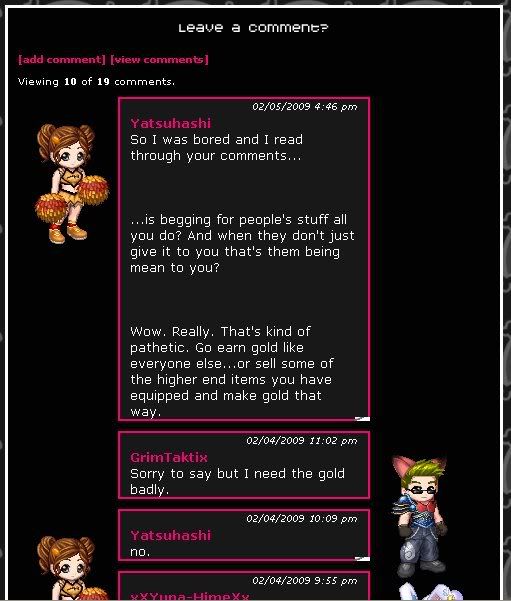 and the grand finale!!
1. Lrn2spl
2. Don't beg for my s#17 and then get mad when I say 'no'.
3. Stop being a nub, Nub.
lol