Haven't wrote anything for awhile here so here it is. I hate my job im still at the telegram and have managed to save $5000. Best part of the job thing im afraid well other then this part.
Me after losing 55lbs im almost down 60lbs now.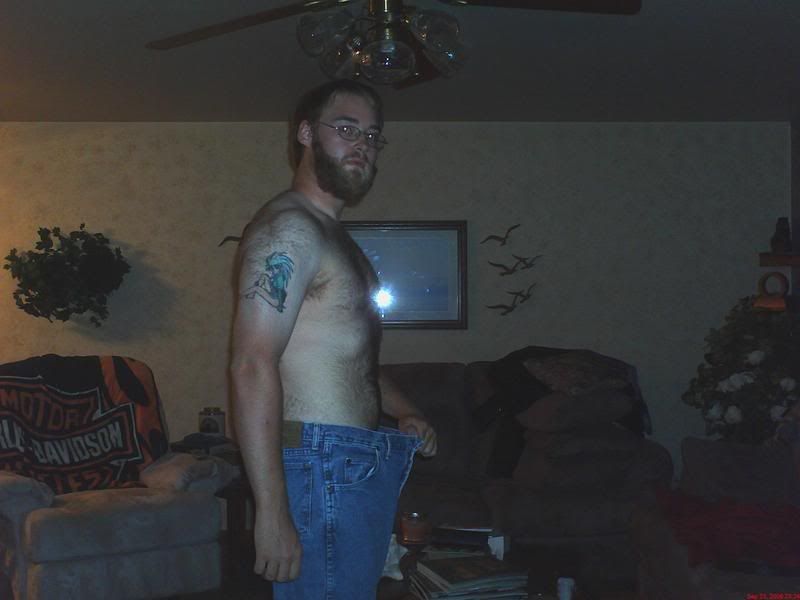 Because I walk so much and lift weights do chin ups and push ups all the time I am losing a s**t load of weight. Sort of freaky really haven't been this thin in a long time well im getting in much better shape then I thought I would but still have a ways to go.