this past weekend, i was able to go to a concert called Video Games Live. in case you haven't heard of it, it's a concert where a live orchestra and chorus play songs from various video games, everything from mario to halo. it also has some video games to play before the show, some contests during the show, and a chance to meet the most important people afterwards. they also showed some videos during the show that weren't exactly related to it, but i liked them so much that i put them on my profile. anyway, here are the pictures from the show.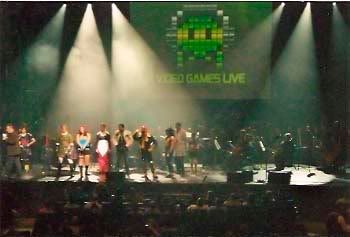 cosplay contest...the top 4 were mario, sonicm jill valentine, and link.
I think this is Sonic...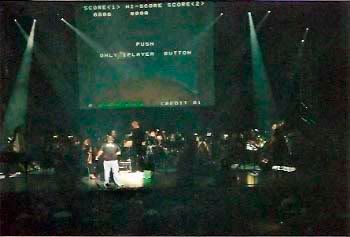 this ugy got to play Space Invaders, but he gotto be the ship. unfortunately, he didn't finish the level in 2 minutes, so he didn't win the main prize.
This is Martin Leung. have you seen his youtube video where he plays a Mario song blindfolded?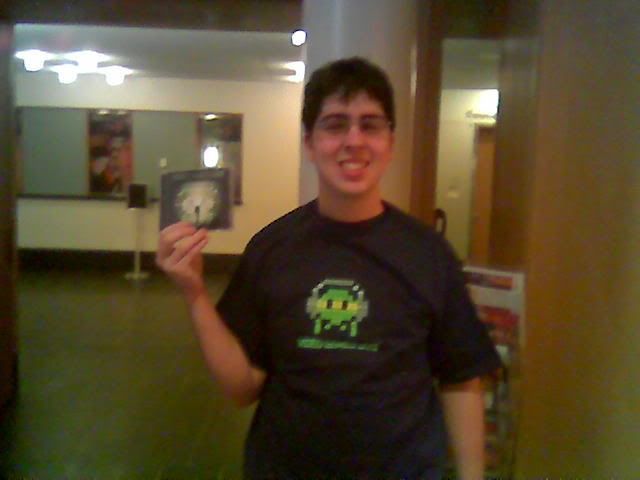 here's me and the video games live cd that i bought.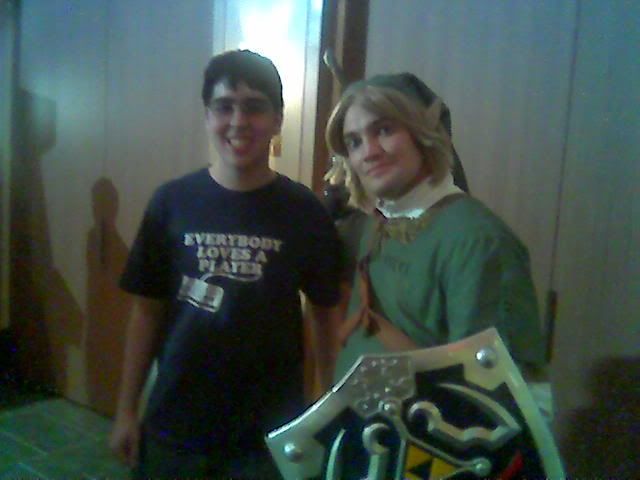 my shirt doesn't lie, everybody loves a player, including Link.
Tommy Talarico, the host of the show, also loves a player.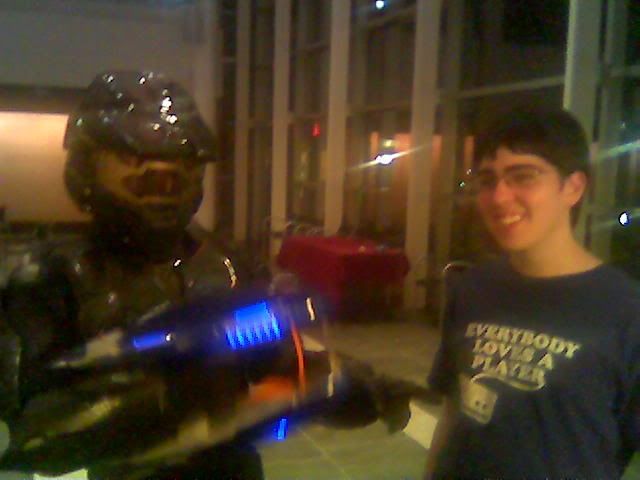 even Master Chief loves a player.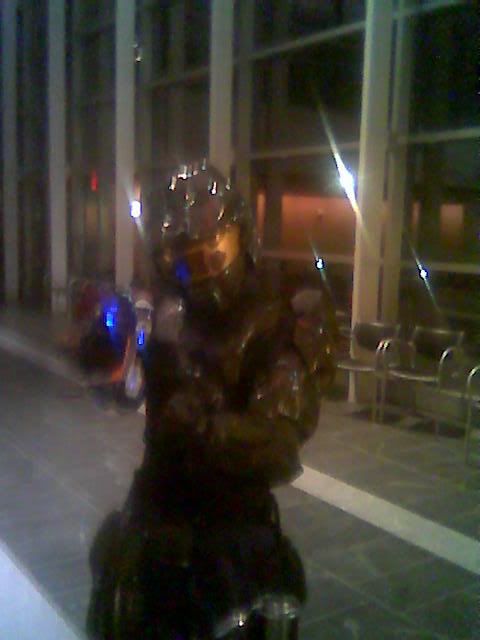 well...i might have been wrong about Master Chief...