I just read a artical(sp?) about how some food brands use
dried ground up beetles as food coloring.
its just sick,i am a bit worried to tell my friend
cuz i dont know how she will react to this...(most likely freak out)
& for those of u thinking its on the label as these types
of beetles,ur wrong.its put down as "artificial color."
i mean i can understand not wanting to put down "dryed beetles"
but we have the right to know what it is we are eating!
you dont have to be the type of person who gets grossed out by the thought of bugs to be sickened by this
i know im not gunna be eating any thing from Yoplait,even the
other stuff they sell i wont be eating.
they say you eat over 2lbs of bugs in a life time,
this is probably why.
~bibi
~kiRa~
((link to the artical:
http://images.businessweek.com/ss/06/08/food/source/4.htm
))
Art of me please? heart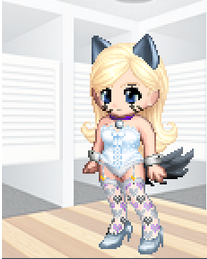 and please, BUMP my tank if glowing
heart