W
e
L
c
O
m
E
2
M
a
P
a
G
e
!
!
WARNING
IF YALL FOOLS DONT LEAVE SHADOW ALONE TALKIN BOU HE HACKED SHAY IMMA HURT YAH a** SHADOW DID NOT HACK SHAY AND IF U DONT BELIEVE ME ASK SHAY YO SELF OK ;]
MeRrY cHrIsTmAs FoOlS =]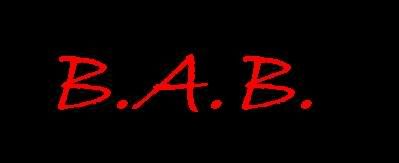 Ok Ok LiStEn Up
Yo GiRl QuEeN iS gOnNa StArT a GrOuP cAlLeD "B.A.B."
WhIcH mEaNs " BaD a$$ B!tCh "
If U a FeMaLe N u WaNnA jOiN
aDd Me N i WiLl C wHa I cAn Do
N iF yAh GoT fRiEnDs ThAt WanNa JoIn ..... IlL c WhA i CaN dO
So LiKe I wAs SaYiNg If U tHiNk U a Bad A$$ B!tCh HoLlA @ ChA gUrL

RuLeS:
No DrAmMa
HeLl DaTs It 4 NiI .... nO dRaMmA

LeAdEr :Th_6_n5t_Qu33n
2nd N cOmMaNd:-MiizZ-C00KiE_MonsTer-
Secretary: MiizZ_PoOh_Bear_twiin
DA SEXiEST LADii iN DA GR0UP: RiSHA [MA AUNTii] XD
MaH bRoThA =] :Shadows_Sacred_Sanctuary




Yo

BaD

a$$

iN

YAh

DiGg

1. Shadows_Sacred_Sanctuary
2.- Chocalate Sparklesz -
3.~shays_bad~
4.The official strawberry
5.gurl_homie
6.miss_pulchritudinous

WaItInG lIsT:

1.love_basketball88

2.dede4eva722

3. xXxsouljaxXxgirlxXx

4.

In PrOcEsS

CoLoRs:

BlUe

,

BlAcK

, ~N~

ReD

!!



IiGhT wE wEnT oVeR dAh BaSiCs ... U cAn MeEt NeW pEoPlE n HaVe FuN ... So YeA wHa U wAiTiNg 4 U kNoW u WaNnA jOiN