Wow it has been forever since i have posted a New entry here in my journal.
anyways i will post my avie art and my own created art here.
Tyra Picture (done by me)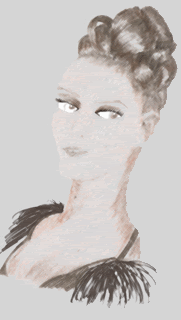 this picture is also on my deviant art account at Swift_darkness17
Anyways about this picture I drew it in my sketch book and it looked awsome then when i came to scan it the scanner made it hard to see and it looked horible so i used my photoshop 7 to fix it up and this is the result its better then what it did look like.
domokun
Indulge[InWords]
This is an awsome avie art of me, i love it, thanks indulge.
this amazing work of art is by c. Alluvion thank you
heart
Phantom Zodiac

Thank you sooooo much!!!