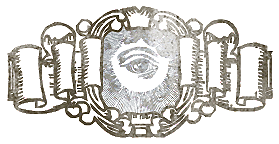 ┏━━━━━━━━━━━━━━━━━━━━━━━━━━━━━━┓

Sink or Swim

July, 2017

┗━━━━━━━━━━━━━━━━━━━━━━━━━━━━━━┛





"C'mon Dair, you need to get outside today!"

Nell called up from the living room, her hands on her hips as she stared up at her charge who was draped limply across the floor in his room, one arm dangling over the edge of the loft. A muffled grumble was the only response she received, so with a sigh and a roll of her eyes she stomped her way up the steps and scooped up the wilted-looking Raevan despite his feeble protests.

"It's too hot, Nell," he whined, irritably batting her arms away so he could float behind her like a partly deflated balloon.

"Can't I go out when it's cooler?"



Nell snorted and shook her head, grabbing him by the hand and towing him towards the porch door.

"Honey, it's going to be a few months before it gets cooler, and no,"

she added, holding up her free hand to halt any further protests. "You can't go out at night either. You need sun, remember? Your leaves are getting all droopy and sad looking." Photosynthesis was not something that she ever thought she would have to deal with raising a kid, but she supposed it was on the easier side of problems to figure out all things considered. One final tug on his arm got him out of the apartment and onto the porch, earning her a long suffering sigh.

"And you know, there is a perfect place to go cool off!" She gestured widely in front of her towards the beach that the porch backed up to, and to the great wide ocean beyond that.



"I...I don't..."

Up until now he hadn't been in any body of water larger than the shower, and he occasionally caught sight of...something in the water the few times he had been close enough to it. But Nell didn't seem to share his concerns and once again he found himself being tugged along down the steps that ran from porch to beach. Experience had taught him by now that trying to stop Nell when she was doing something was pointless, so he begrudgingly allowed himself to be towed across the expanse of sand until the end of his ribbon was dangling in the water.



"I'm gonna hold in you you, okay? I won't let you get swept out to sea."

She gave him an encouraging smile as she began to walk backwards further and further out into the ocean until the water was at her knees, at her thighs, until it was just touching the bottom of his torso, at her waist, still just at the bottom of his torso...She frowned slightly, watching him bob in the water as a small wave washed by them. Dair looked down at the water as if he were expecting it to swallow him up at any second.



"I'm...going to let you go for a second, don't worry, I'll be right here if something goes wrong."

He sighed again, but nodded in assent, hunching his shoulders slightly as she let go of his hands.

Nothing happened.

He bobbed along the surface of the water with only his ribbon and the bottom few inches of his torso submerged. Nell let out a peal of laughter and shook her head at the sight.



"I should have known,"

At a confused look from Dair she gestured at him. "You...you're made of wood. You float.

With a dramatic sigh he flopped on his back and threw an arm across his face to block out the sun, glad the sound of the waves in his ears blocked out the sound of Nell's laughter as the waves pushed him slowly back to shore like a piece of driftwood.