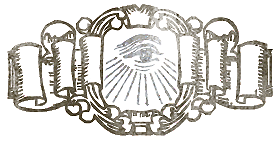 ┏━━━━━━━━━━━━━━━━━━━━━━━━━━━━━━┓
Seasonably Appropriate
September 10, 2016
Nell gets a call from the Lab on a dark and stormy night...
┗━━━━━━━━━━━━━━━━━━━━━━━━━━━━━━┛
The car ride home was quiet, and for Nell, almost as anxiety-ridden as the waiting. Dair's nose was almost pressed up against the window, his eyes wide as he tried to look at everything they drove by all at once. She had to force herself to keep from asking if he was okay after she got the first quiet 'yes' in response, but he was just so...different from people she usually dealt with. Her family was loud more than anything else, and quietness was usually a sign of something being wrong. But she'd just have to adjust.They both would.

The ride home was short, a benefit of being so close to the Lab, and the and the sound of rain drumming on the roof of the car was the only sound for a long moment.



"Well,

Nell said with a sigh, turning to look at Dair with a happy (but rather tired) smile.

"Ready to see your new home?"