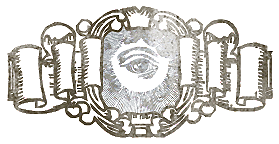 ┏━━━━━━━━━━━━━━━━━━━━━━━━━━━━━━┓
Gotta Call Pops!
October 2??, 2015
┗━━━━━━━━━━━━━━━━━━━━━━━━━━━━━━┛
Her phone sat on the coffee table, the blinking notification light a mute reminder of her guilt. It had been several weeks since she had turned in the soul bottle and essence back to the lab, and even longer since she knew about the raevan she'd be taking care of. But despite the amount of time that had passed, there was one thing that she still had to do.

Tell her dad.

She wasn't sure why she was putting it off so long, she was positive that he wouldn't be upset about it, confused, sure, but he'd be happy to know that she was off starting her own family, unconventional or no. But as time passed without her saying anything about it to him, the harder it was to talk herself into telling him.

And so she found herself sitting on the couch, chewing absently on her thumbnail as she stared at the phone, her thoughts a whirlwind as she watched the steady blink blink blink of the tiny green light. She should tell him in person, this is news too big to tell him over the phone. No, but she should tell him as soon as possible, she's been putting this off for too long. But how could she adequately explain it over the phone? But she had been putting it off for too long.

With an aggravated sigh she flopped back on the couch, grabbing one of the pillows and covering her face with it as she groaned. She lay like that for a few moments, but the guilt seemed to be getting to her even though the phone was out of sight, as a moment later her heels drummed against the cushions of the couch and one arm reached out blindly to grab the phone. Before she lost her nerve she dialed her father's number, and drawing it under the pillow as she hoped that he wouldn't pick up.

"Well, here I thought you dropped off the face of the earth! What's been keeping you so busy, huh?"

She suppressed a groan when she heard his rather cheerful tone of voice, rolling back and forth on the couch as she tried to think of something to say.



"Oh, you know. Work and life. There's um. Actually something big that happened..."