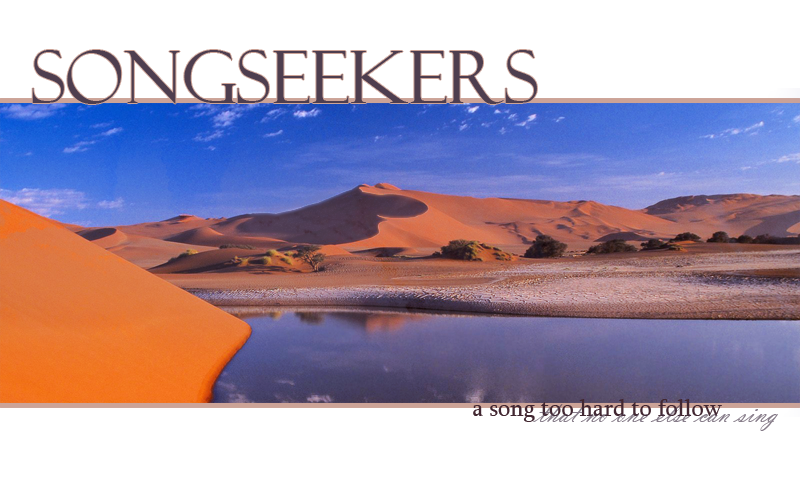 The territory that the Songseekers inhabit could probably be called an artist's retreat: it certainly fits the definition. Remote and difficult to find, it's difficult to locate unless you know the desert around it well.

But the isolation doesn't particularly bother the Songseekers, an extremely focused group of musicians who seek to perfect their crafts. The beauty of their oasis' clear water and of the nearby sand dunes – majestic, welcoming, responsive – inspires them, and the focus on art allows them to all hone their craft.

The Songseekers emphasize art over performance – that is, they don't care about showing off or pleasing viewers with their song, although of course art will do that anyway. Creating music is in itself a reward, and the Songseekers find the wildest calm in it. They practice, seemingly, at all waking hours (although any observant kin will realize that they do obtain food somehow), and at hours when they shouldn't be awake, too. The oasis in which they reside is constantly brimming with noise – no, not noise. Music.

Despite the difficulty of locating the tribe's territory, visiting them is rewarding in its own way – it's said that nowhere else can sounds like these be heard.