Name:Blue Moon
Gender:Male
Type: Earth
Bodyblue
Eyes:green
Hair:purple with a golden streak
Cutie Mark 8D:Crescent moon and cloud
Brief Character Description: He is a romantic and has his heads in the clouds thinking about his true love.
+ Ref pics where possible: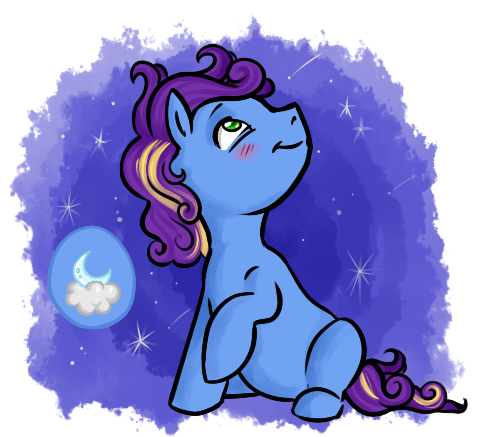 Fireflight: Overall concept is fine, just need a name that's less general. smile After that we'll approve it.

Edit: The name is now a little overcomplex for a pony. Is Lunar Blue or Blue Moon okay?



Edited name to Blue Moon 3nodding



Fireflight: For Jobstar 2014 custom contest, he has to have an occupation. If you still want to enter him, please include a job and ask for QC again.