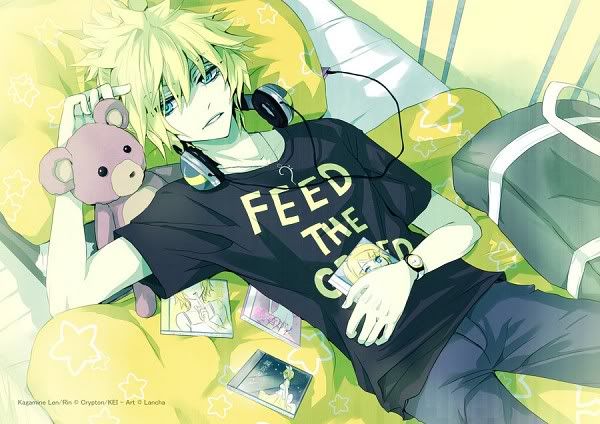 My Name -Tag Reads:
xxxxx
Spencer Moore

Location: Observation Room [Day 1]
Feeling: Engaged
Journal: Another day of watching my coworker, and my best friend drink large amounts of coffee and take notes, I just wish he would stay in bed. He needs sleep, or a good partner to take care of him. He thinks he is so clever locking his door. I'll just carry him to my room when it happens. Wonders if he realizes I switched all the coffee to decaf?
▀▀▀▀▀▀▀▀▀▀▀▀▀▀▀▀▀▀▀▀▀▀▀▀▀▀▀▀▀▀▀▀
Spencer watched Xavier as often as he watched the monitors in front of him. Subject 001 and 0096 were engaging in some light conversation as they waited for the sedative to wear off completely. The first look of the boy seemed promising, he was fit, with maybe a little pudgy, and seemed healthy. Time would tell if anything else came of it. This would be the first subject of this trial to try the new and improved injection method. The other trials showed that too much of the genetic material to quickly had disastrous results and left the subjects, dead, unstable, invalid, or a combo of the three. Each one was down due to it. Spencer was hoping that the eight injection method and early introduction to his bondmate would smooth the process and they would have their first success.
"You sure the bat is up for imprinting Xavier? He seems in kind of poor condition. This trial is my last chance, if I don't show some sort of improvement in three months, I will lose my place and someone else will take over, it has to work."
he desired for the Bloodborne experiment ever since he was to it. He spent months reading every documented trial, every note, and observation. He had spent long nights analyzing the molecules that made up the injection and coming up with a plan. He hated that he had lost so many subjects along the way. But that was the price he paid in this job, something had to change with the direction the world was heading, and he kept feeling like they were not making weapons per se like they were told, but genetically manipulating human genes to survive the changes to come. Or maybe he just read too much Syfy mumbo jumbo. Who was to say? He knew however, he did not want off this project or to lose any more subjects.